New Mexico Amber Alert: Regin Gutierrez abducted in Albuquerque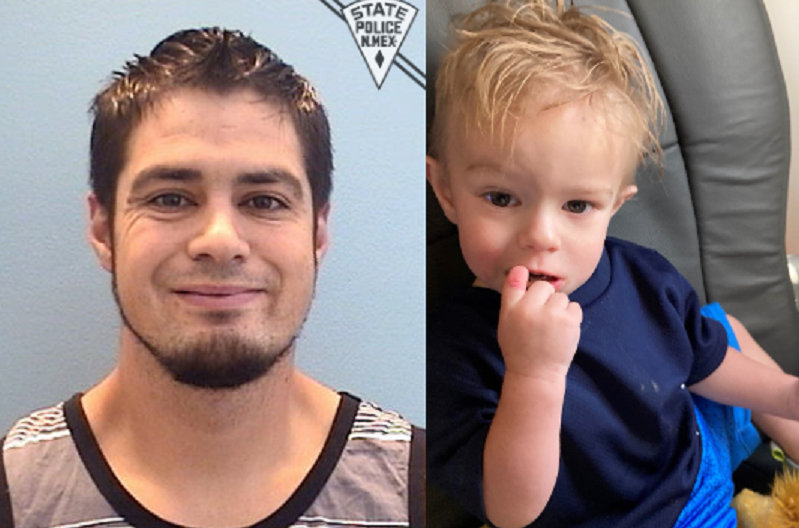 UPDATE: The amber alert has been canceled. Regin was found safe.
A New Mexico Amber Alert has been issued for 1-year-old Regin Gutierrez after he was forcibly taken from his mother in Albuquerque, local officials say. Anyone with information is urged to call 911 immediately.
According to a press release from the New Mexico State Police, the child was forcibly taken from his mother by Jody Ellis, a 35-year-old man. The nature of his relationship to Regin, if any, was not immediately clear.
Ellis is believed to have taken Regin in a mid-2000s white Chevy Avalanche with Texas license plate number NPC9678. Their direction of travel and destination is not known.
The suspect is described as a 35-year-old white male with brown hair and brown eyes, standing 5 feet 9 inches tall and weighing 180 pounds, according to the amber alert, which was issued on late Wednesday afternoon.
Regin is described as a 1-year-old white male with blonde hair and hazel eyes, standing 2 feet tall and weighing approximately 20 pounds. He was last seen wearing a black Johnny Cash t-shirt and a diaper.
"Many details are still unknown and under investigation. However, of urgent concern is the whereabouts of Regin Gutierrez," New Mexico State Police said in a statement.
Anyone who sees Regin or Ellis is urged to call 911 immediately, or call the New Mexico State Police at (505) 841-9256, option 1, if you have any other information that could help investigators.
This is an amber alert. Please check back or follow @BNONews on Twitter as details become available. If you want to receive breaking news alerts by email, click here to sign up. You can also like us on Facebook by clicking here.