'Willy Wonka' star Gene Wilder dead at 83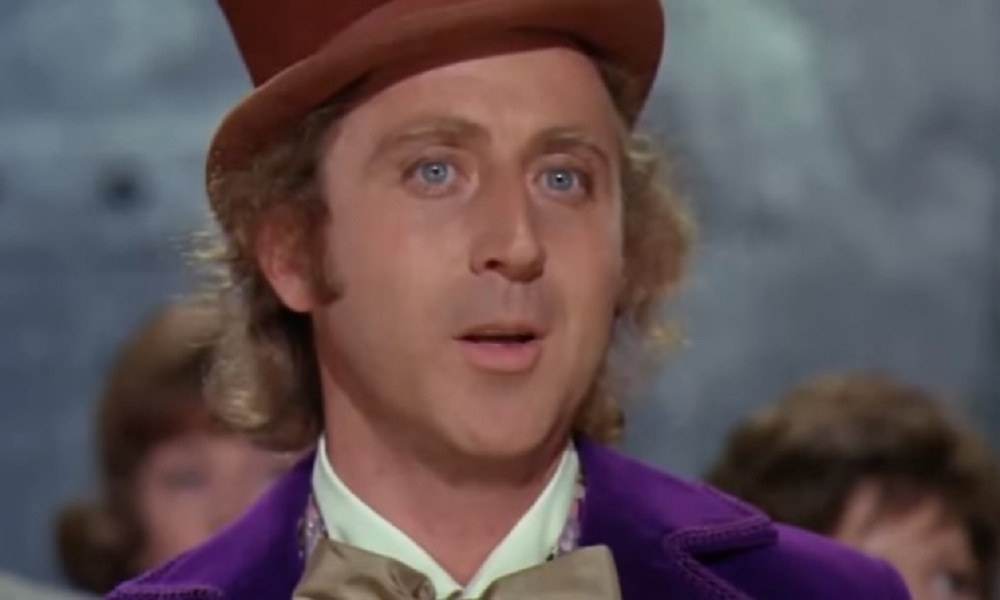 Legendary actor Gene Wilder, who is best remembered for his role as Willy Wonka in the 1971 film "Willy Wonka & the Chocolate Factory", has died in Connecticut, his family has confirmed. He was 83 years old.
Wilder, whose real name was Jerome Silberman, died at his home in Stamford, Connecticut, late on Sunday as a result of complications from Alzheimer's disease, according to his nephew, Jordan Walker-Pearlman.
"We understand for all the emotional and physical challenges this situation presented we have been among the lucky ones – this illness-pirate, unlike in so many cases, never stole his ability to recognize those that were closest to him, nor took command of his central-gentle-life affirming core personality. It took enough, but not that," Walker-Pearlman said in a statement.
Wilder was diagnosed with Alzheimer's disease in 2013 but he decided to keep it private until his death.
"The decision to wait until this time to disclose his condition wasn't vanity, but more so that the countless young children that would smile or call out to him 'there's Willy Wonka', would not have to be then exposed to an adult referencing illness or trouble and causing delight to travel to worry, disappointment or confusion. He simply couldn't bear the idea of one less smile in the world," Walker-Pearlman explained.
Writing about the moment of Wilder's death, Walker-Pearlman said: "He was 83 and passed holding our hands with the same tenderness and love he exhibited as long as I can remember. As our hands clutched and he performed one last breath, the music speaker, which was set to random, began to blare out one of his favorites: Ella Fitzgerald."
Wilder met jazz singer Ella Fitzgerald at a London Bistro years ago and a photo of their meeting was among Wilder's most cherished possessions. "She was singing 'Somewhere Over The Rainbow' as he was taken away," Walker-Pearlman said.
Wilder is best remembered for his roles in "Willy Wonka & the Chocolate Factory" (1971), "Blazing Saddles" (1974) and "Young Frankenstein" (1974). He was born Jerome Silberman in Milwaukee, Wisconsin, on June 11, 1933, but used Gene Wilder as his professional name.
Wilder began his acting career on stage in off-Broadway productions, during which he began to be noticed and received the Clarence Derwent Award for "Best Performance by an Actor in a Nonfeatured Role" for Graham Greene's "The Complaisant Lover"
He made his film debut by playing Bernard in the 1966 television film "Death of a Salesman" and as Eugene Grizzard in the 1967 film "Bonnie and Clyde".
But before those two roles, he was introduced to Anne Bancroft during the 1963 production of "Mother Courage and Her Children," and she in turn introduced him to her boyfriend and actor Mel Brooks. Brooks later decided that he wanted to cast Wilder in a production of a screenplay he was writing, "The Producers", giving him his first major role in the 1968 film "The Producers".
Wilder's performance in "The Producers" earned him an Academy Award nomination for "Best Actor in a Supporting Role, which further propelled his success in the movie industry. He went on to star as Willy Wonka just a few years later, and pictures of Wilder as Willy Wonka are these days are frequently shared as a meme on social media.
In addition to his Oscar nomination for "The Producers", Wilder also received an Academy Award nomination in 1975 for "Best Writing, Screenplay Adapted From Other Material" for his film "Young Frankenstein."
Most of his work in the movie business ended in 1999 when Wilder announced that he had been diagnosed with non-Hodgkin lymphoma. With the help of chemotherapy treatment and stem cell transplants, Wilder was eventually able to recover, confirming in 2005 that the cancer was in complete remission.
In his later years, Wilder became a novelist. He wrote a memoir and several novels, including "Kiss Me Like a Stranger: My search for Love and Art" (2005), "My French Whore" (2007) and "The Woman Who Wouldn't" (2008).