Body found in search for missing Greek Ambassador Kyriakos Amiridis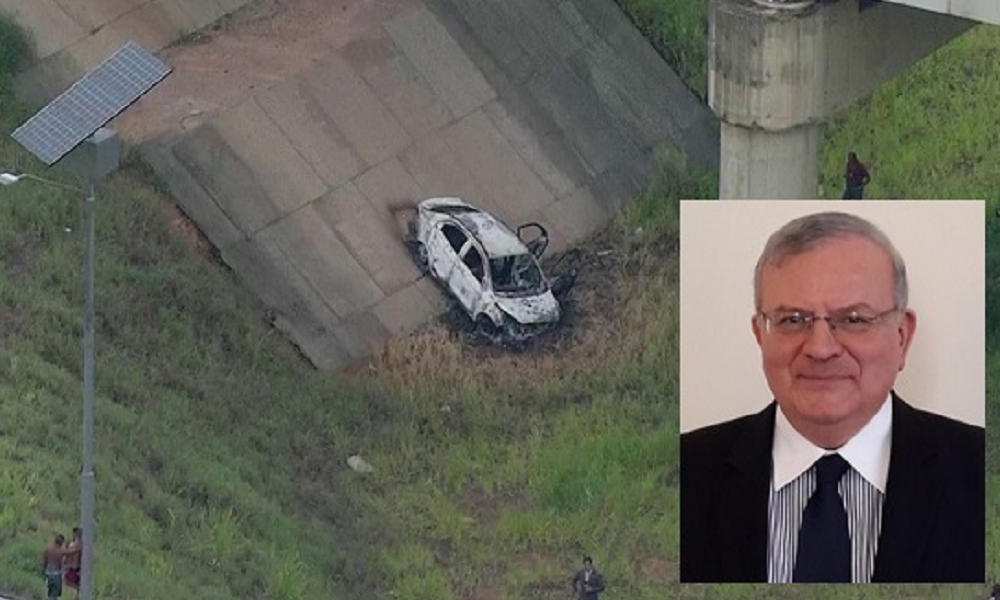 A body has been found in the search for Greece's ambassador to Brazil, Kyriakos Amiridis, who was reported missing earlier this week while on vacation in Rio de Janeiro, local police say. Formal identification is still pending.
Amiridis, who is 59, was last heard from on Monday evening when he sent a text message through a messaging app on his phone. His wife reported him missing on Wednesday after she was unable to get in touch with him.
On Thursday afternoon, a burnt out car that was rented by the ambassador was found underneath an overpass of the Arco Metropolitano highway near Nova Iguaçu. A charred body, believed to be that of Amiridis, was found inside, but formal identification is still pending.
It was not immediately known how long the car had been underneath the overpass or how the victim may have died. The body was removed from the scene and taken to the Legal Medical Institute of Nova Iguaçu, where investigators will try to confirm the victim's identity.
Other details about the case were not immediately available, but Amiridis was on vacation when he disappeared and was not expected to return to the Greek embassy in Brasilia until January 9. It is unknown if he had any form of security.
Brazilian police confirmed earlier on Thursday that a homicide team is investigating the ambassador's disappearance.
Amiridis worked in the field of diplomacy for more than 30 years, during which he served at missions in Serbia, Brazil, and the Netherlands. He also served at Greece's Permanent Representation to the EU, as the Greek ambassador to Libya, and since May as the country's ambassador to Brazil.