Car 'deliberately' runs over pedestrians in Melbourne, injuring 19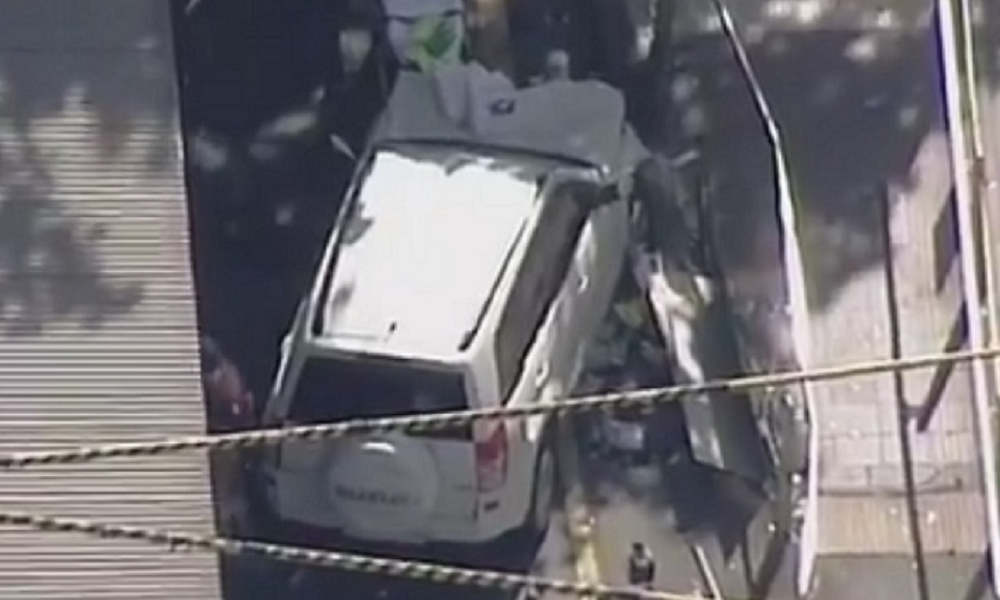 The driver of a car has deliberately run over pedestrians outside a train station in the Australian city of Melbourne, injuring at least 19 people, local officials say. The suspect was taken into custody and is said to have a history of mental illness.
The incident happened at about 4:41 p.m. local time on Thursday when a car plowed into pedestrians outside the Flinders Street railway station, which is located in downtown Melbourne, close to the state's parliament and the Melbourne Cricket Ground.
The driver of the vehicle, who was later identified as a 32-year-old Australian man of Afghan descent, was followed and resisted when an off-duty police officer tried to take him into custody. Both the officer and the suspect were injured and taken to an area hospital for treatment.
A Victoria Police spokesman said the crash is believed to have been a "deliberate act," although the motivation is still unknown. He said the suspect was alone in his car at the time of the crash and is known to be suffering from a mental illness.
"At this time we don't have any evidence or intelligence to indicate a connection with terrorism," the spokesman said.
A second person, a 24-year-old man who was filming the aftermath of the attack, was also arrested after he was found to have three knives in his bag. He is not believed to have been involved in the attack but is still being interviewed by investigators, officials said.
Victoria Police confirmed that at least 21 people were injured in Thursday's incident, including 19 pedestrians and 2 other people who suffered non-collision related injuries. Several of the victims were reported to be in critical condition.
Witnesses said the car was driving at a high rate of speed shortly before it plowed into the pedestrians. A young child was among those struck and suffered serious head injuries, according to the state's ambulance service.
Thursday's attack appeared to be somewhat similar to an incident on January 20, when a car deliberately ran over pedestrians on streets in central Melbourne, killing 6 people and injuring about 30 others. Investigators said the incident was linked to the driver's mental state, not terrorism.