Gunman kills deputy, injures 6 in shooting south of Denver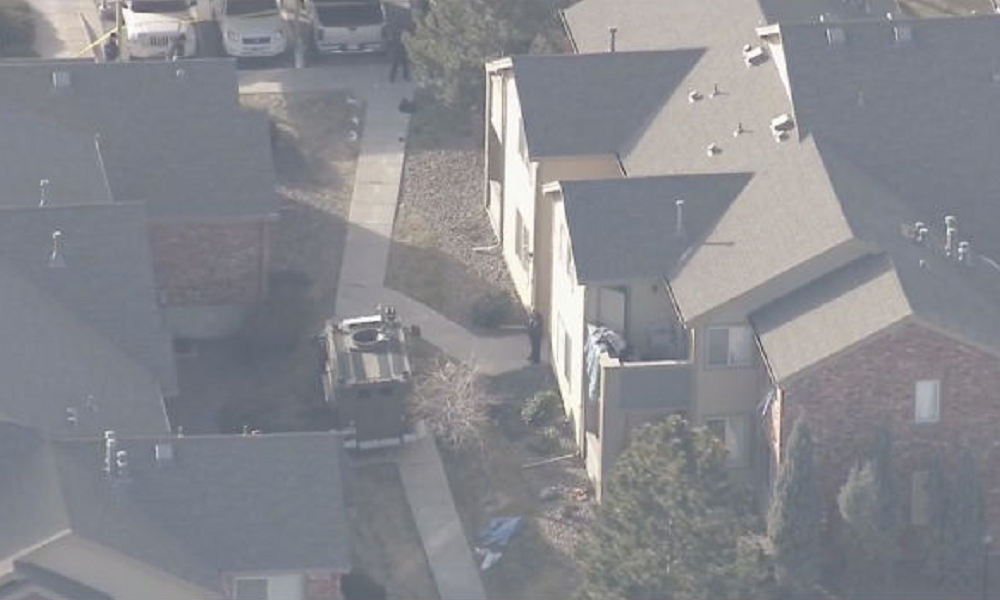 A sheriff's deputy was killed and six other people were injured when a gunman opened fire at an apartment building south of Denver, local officials say, calling it an "ambush-type attack." The suspect was shot and killed.
The incident began at 5:13 a.m. MT on Sunday when sheriff's deputies were called to a domestic disturbance at an apartment complex in Highlands Ranch, a community near Littleton, about 12 miles (19 kilometers) south of Denver.
"During the Investigation, shots were fired and multiple deputies were injured," the Douglas County Sheriff's Office said in a statement, providing no specific details. The suspect was later identified as 37-year-old Matthew Riehl.
Authorities described the shooting as an "ambush-type attack." A video which was uploaded to YouTube on December 13 showed Riehl criticizing Douglas County Sheriff Tony Spurlock and calling for him to be fired.
A total of 7 people were shot, including 5 deputies and 2 civilians. One of the deputies, 29-year-old Zackari Parrish, was killed. The other six were taken to hospital with non-life threatening injuries. Riehl was shot and killed.
A large number of emergency services responded to Sunday's shooting, which went on for several hours. People living in the neighborhood were urged to shelter in place and an emergency shelter was set up for those who were displaced from their homes.
A man who lives at the apartment complex said he was at work when he heard about the shooting. He called home to wake his fiancée, who woke up to hear a "barrage" of gunfire, and the shooting continued as he rushed home, according to the Denver Post. "It was back and forth – unbelievable," he said.
Deputy Jeff Pelle, the son of Boulder County Sheriff Joe Pelle, was among the wounded deputies. "Jeff underwent surgery as a result of his injuries, and is recovering," Sheriff Pelle said in a statement. "We are currently with our son and his wife. He is in good spirits considering the gravity and severity of what occurred earlier this morning."
U.S. President Donald Trump was briefed about Sunday's mass shooting. "My deepest condolences to the victims of the terrible shooting in Douglas County and their families," he said in a tweet. "We love our police and law enforcement – God Bless them all!"