Death toll from Mogadishu truck bombing rises to 587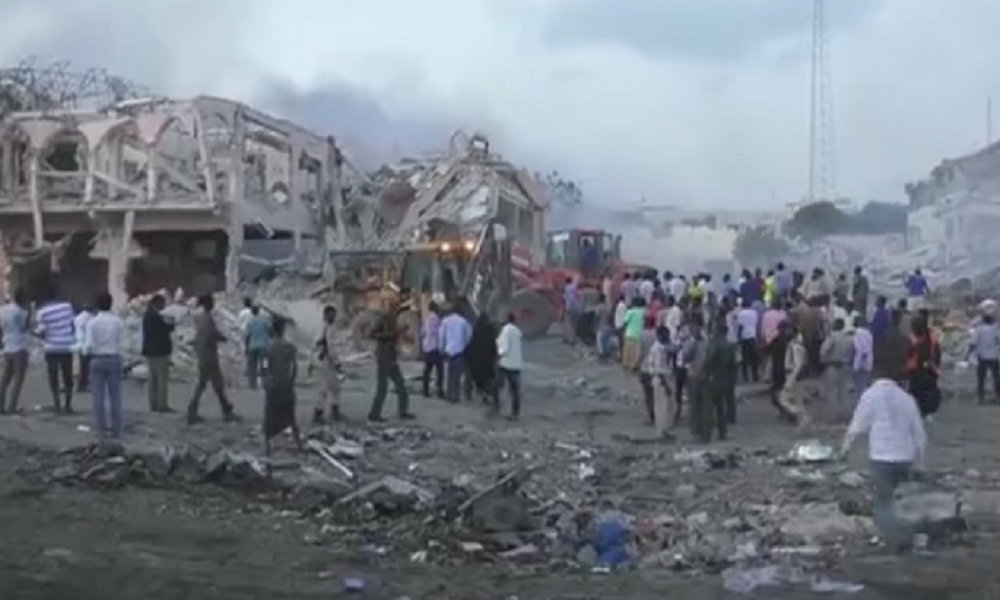 The death toll from the truck bombing in Mogadishu in October has risen to at least 587, according to the final report of a Somali committee which investigated the attack, making it one of the world's deadliest terrorist attacks in history.
The committee, which was staffed by volunteers to identify the victims and to raise funds for those affected, said in its final report on Sunday that the death toll stood at 587, an increase of 75 when compared to the previous update in December.
In addition to those killed, at least 316 others were injured, including 122 people who were airlifted to Turkey, Sudan, and Kenya for treatment.
The committee spoke with relatives of those who may have been at the site of the blast to help determine how many people were killed. Authorities had previously warned that some of the victims may never be found because of the intense heat generated by the massive explosion.
The attack happened on October 14 when a large truck filled with explosives was detonated on a busy street near the Safari Hotel, causing a huge explosion which then ignited a nearby fuel tanker. Several buildings were completely destroyed.
No group has claimed responsibility for the bombing, but attacks in Somalia are usually carried out by the al-Qaeda-linked militant group Al-Shabaab, which has vowed to fight the administration of President Mohamed Abdullahi "Farmajo" Mohamed.
A death toll of 587 makes it the third deadliest terrorist attack in modern history.
At least 796 people were killed in August 2007 when four coordinated truck bombings hit two Yazidi towns in northern Iraq, according to figures from the U.S. military. The deadliest attack happened in 2001 when hijacked planes were flown into the World Trade Center in New York and the Pentagon in Washington, D.C. A fourth plane crashed in Pennsylvania. Nearly 3,000 people were killed.