Death toll from New York City helicopter crash rises to 5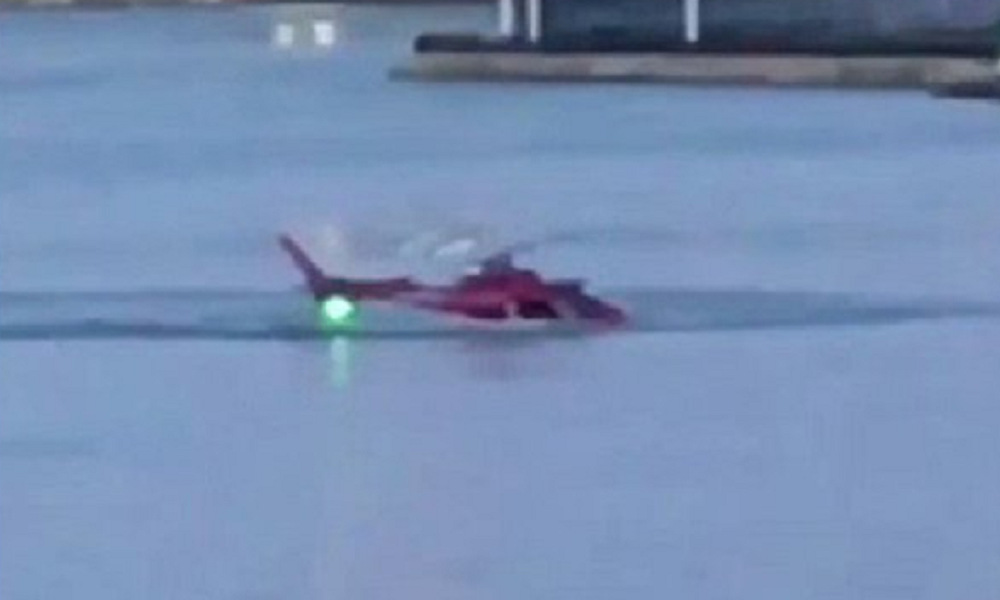 The death toll from the helicopter crash in the East River in New York City has risen to five, local officials said on Monday. A sixth person, who has been identified as the pilot, was able to escape with minor injuries.
Two passengers were pronounced dead at the scene and three other passengers who were critically injured were taken to an area hospital, where all three were pronounced dead. The pilot was treated for non-life threatening injuries.
New York City Police Commissioner James O'Neill said the Eurocopter AS350 aircraft was registered to Liberty Helicopters, which provides sightseeing and charter services in the New York area. The helicopter had been chartered for a photo shoot.
Investigators said the passengers were tightly harnessed during the flight, making it almost impossible for them to escape as the helicopter filled with water. "People had to be cut out," FDNY Commissioner Daniel Nigro said.
There was no immediate word on what caused Monday's accident, but a recording of the pilot's mayday call indicates that the helicopter was experiencing engine failure. Both the Federal Aviation Administration and the National Transportation Safety Board are investigating.
A senior law enforcement official told CNN that, according to the pilot, a passenger's piece of luggage may have accidentally hit the emergency fuel shutoff button. A team of NTSB investigators is due to arrive at the scene on Monday.