Death toll from Syrian civil war surpasses half a million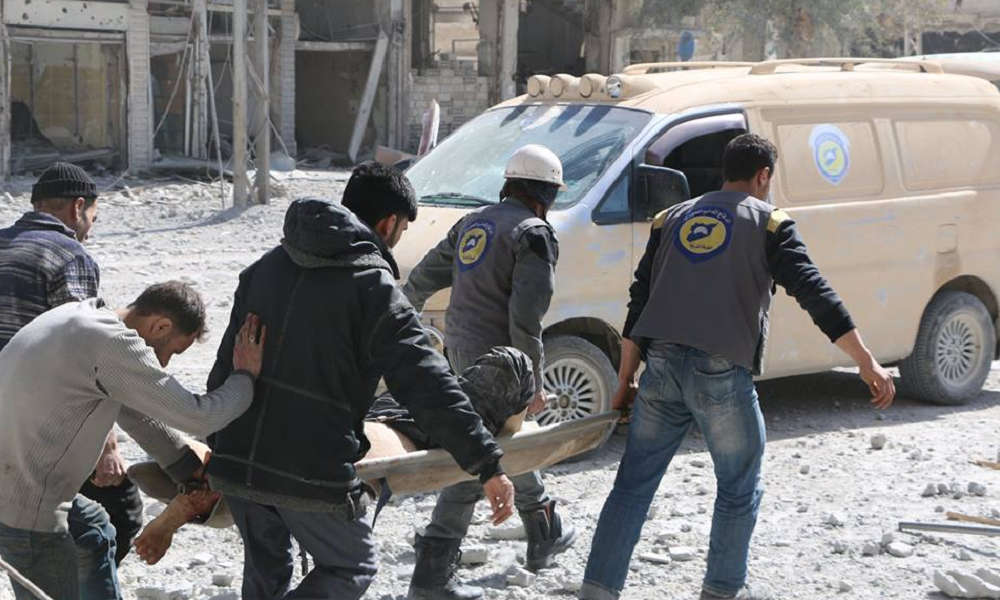 The estimated death toll from nearly seven years of civil war in Syria has surpassed 500,000, a monitoring group reported on Monday as fighting continued in Eastern Ghouta.
The Syrian Observatory for Human Rights, which is based in Britain and uses a network of contacts to track casualties, reported on Monday that 511,000 people are believed to have died since 2011 and 2 million others have been injured.
The death toll includes about 351,000 people whose deaths were recorded by the group. This includes more than 106,000 civilians, nearly 60,000 opposition fighters, 120,000 government and pro-government forces, and 63,000 Islamic fighters from groups such as the Islamic State (ISIS).
In addition, the group said 45,000 people are believed to have been killed in regime prisons, 5,200 people may have died in ISIS prisons, and some 6,700 pro-government forces are either missing or kidnapped by rebel forces or Islamic fighters.
Because of the difficulty in reaching some remote areas in Syria, the monitor estimated that at least 100,000 other people are likely to have died over the past seven years, raising the total death toll to 511,000.
The death toll in Syria is difficult to track. The United Nations stopped tracking casualties due to a lack of access and an uncertainty about the accuracy of available data, but its latest figure in 2014 stood at 250,000.
Monday's death toll from the Syrian Observatory for Human Rights follows weeks of airstrikes and fighting in rebel-held Eastern Ghouta near the capital Damascus. At least 1,005 people have been killed in the area since February 18, according to Doctors Without Borders.
The crisis in Syria began as a pro-democracy protest movement in March 2011, but a violent crackdown by the Syrian government led to an armed conflict. Extremist groups were able to take advantage of the crisis, allowing the Islamic State group to seize large parts of Syria and Iraq, but ISIS has since lost nearly all of its territory.