Earthquake hits Sabah on Borneo island, felt in Kota Kinabalu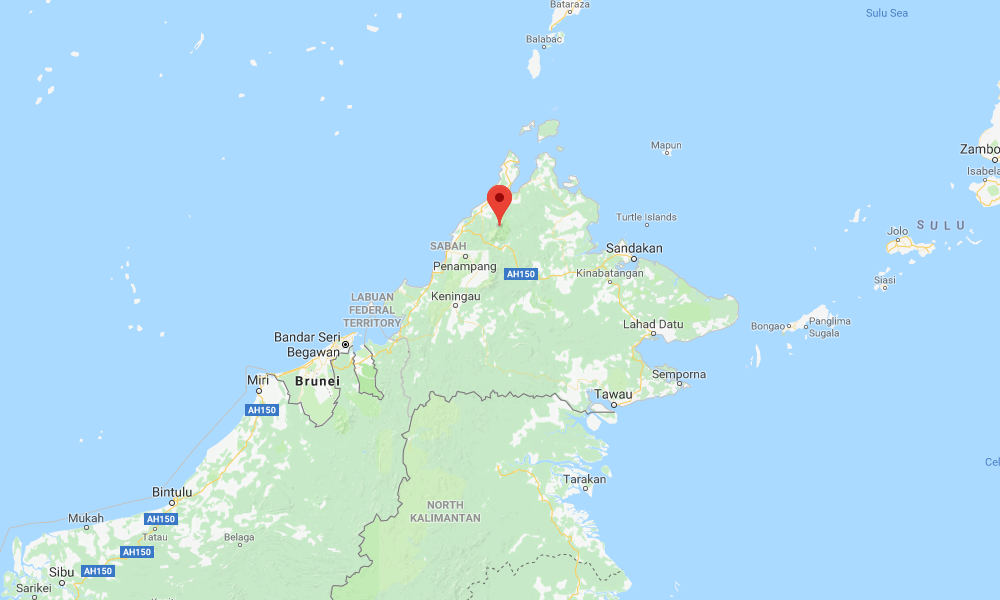 An earthquake with a preliminary magnitude of 5.2 has struck the Malaysian state of Sabah on the northern part of Borneo island, with moderate shaking felt in Kota Kinabalu and across the region, including Brunei and parts of Indonesia.
FOR LIVE NEWS UPDATES: Twitter, Facebook
The earthquake, which struck at 9:06 p.m. local time on Thursday, was centered near Ranau and Kota Belud in the state of Sabah, or 59 kilometers (37 miles) northeast of Kota Kinabalu. It struck at a depth of about 10 kilometers (6.2 miles), making it a very shallow earthquake.
The U.S. Geological Survey (USGS) said the earthquake had a preliminary magnitude of 5.2. Shaking was felt noticeably in the city of Kota Kinabalu and the country of Brunei, as well as other parts of Borneo island, which includes Indonesia.
"I felt the bed sway and window rattling," a resident in Tamparuli, about 40 kilometers (25 miles) from the epicenter, told EMSC. In Penampang, a resident said: "Obvious tremors were felt. Walls and furnitures were shaken."
There were no immediate reports of serious damage or casualties.
Borneo island is on the so-called 'Pacific Ring of Fire', an arc of fault lines circling the Pacific Basin that is prone to frequent and large earthquakes. A strong 6.0-magnitude earthquake struck the northern part of Borneo in June 2015, killing 18 people, including 10 people from Singapore.