Martin Shkreli sentenced to 7 years in prison for securities fraud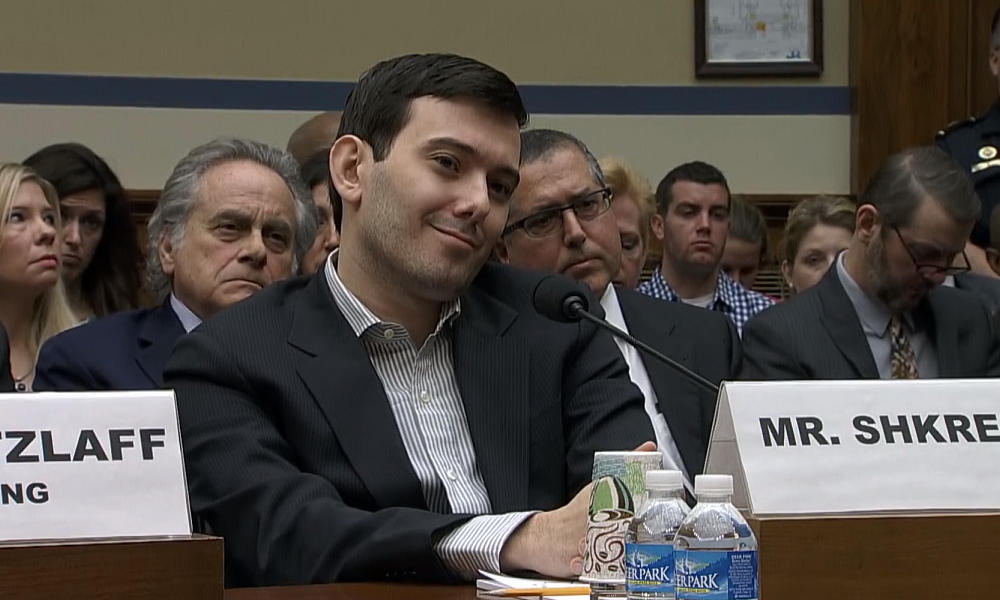 Former drug company executive Martin Shkreli, who became widely known as "Pharma Bro" and was once dubbed the "most hated man in America," has been sentenced to 7 years in prison for defrauding investors.
Shkreli, who is 34, choked back tears as he apologized for his actions, admitting that his conduct was "disgraceful" and "shameful." He explained that he was driven not by money but by the desire to grow his stature and reputation.
U.S. District Judge Kiyo Matsumoto described Shkreli's actions as "extremely serious" as she sentenced him to 84 months in prison and a $75,000 fine. He has also been ordered to forfeit $7.3 million, which may include his one-of-a-kind Wu-Tang Clan album and a painting by Pablo Picasso.
Prosecutors had called for a sentence of at least 15 years, arguing that Shkreli had repeatedly lied and consistently chose to put profit and his public image before everything else. "The 'real' Martin Shkreli may not be known to anyone save himself," the prosecution said.
Shkreli was found guilty of securities fraud on August 4 and faced a maximum sentence of 20 years in prison, but legal experts had already predicted that he would serve significantly less, in part because none of the investors had lost any money.
According to prosecutors, Shkreli used false representations and omissions to induce investors to invest more than $8 million in two hedge funds he ran, MSMB Capital and MSMB Healthcare. He later provided them with fabricated updates, claiming that the fund had made big profits when, in fact, it had sustained disastrous losses.
Shkreli also withdrew hundreds of thousands of dollars from the funds, far more than was permitted by the partnership agreements. Additionally, Shkreli was convicted of securities fraud conspiracy for a scheme to try to control his company's share price.
Shkreli was granted bail after his conviction but he landed back in jail in September when he offered a $5,000 bounty for a strand of hair from former presidential candidate Hillary Clinton. As a result, the judge revoked his bail and he has remained in prison ever since.
Shkreli gained worldwide notoriety in 2015 when he jacked up the price of Daraprim, a decades-old drug that is used to treat a life-threatening parasitic infection. His company, Turing Pharmaceuticals, bought the drug and immediately raised its price from $13.50 to $750 a tablet.
Although Turing said it would provide the drug for free to qualified uninsured patients with incomes below 500 percent of the federal poverty level, the move sparked widespread outrage. Shkreli was forced to resign in December 2015 after he was arrested by the FBI and charged with securities fraud.