North Korean leader Kim Jong Un 'makes surprise visit to China'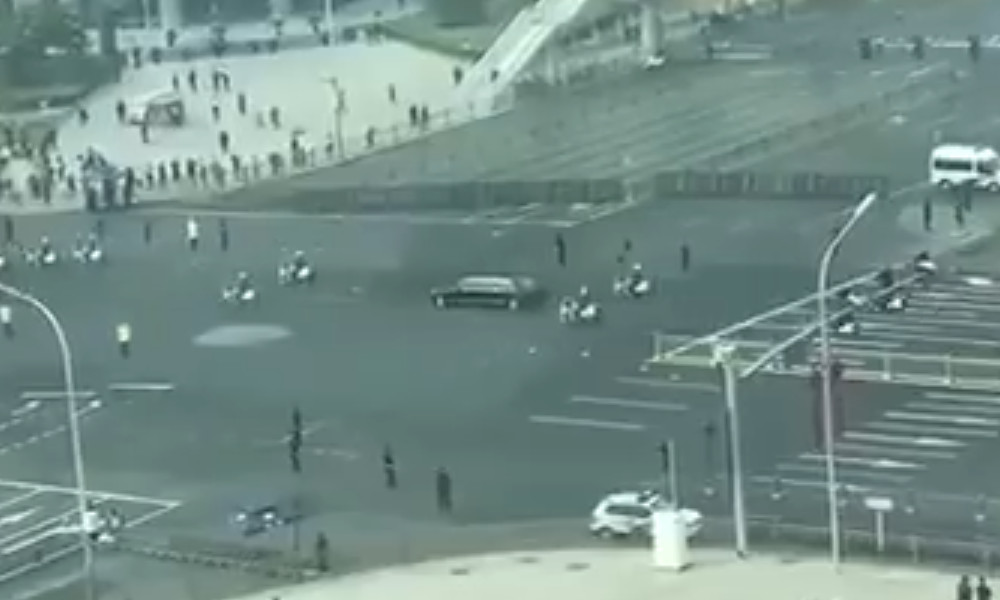 A high-ranking North Korean official, believed to be leader Kim Jong Un, has arrived in China on a surprise visit, sources say. It would be his first official trip to a foreign country.
Cameras from Japan's Nippon News Network showed a green train – similar to one that was used by Kim's father on his foreign trips – arriving in the Chinese capital of Beijing on Monday. The same train was earlier seen crossing the border from North Korea.
Video footage also showed a convoy traveling through Beijing amidst high security and blocked roads, indicating that a senior figure – possibly a head of state – was inside. The convoy includes buses and an ambulance.
A source told the Japanese news agency Kyodo that a high-ranking North Korean figure appeared to be visiting China. Three unidentified sources told Bloomberg that the figure is Kim Jong Un.
There was no immediate comment from either North Korea or China. The visit comes just weeks before Kim's first meeting with South Korean President Moon Jae-in and more than a month before a potential meeting between Kim and U.S. President Donald Trump.
Also on Monday, the Russian news agency TASS reported that North Korean Foreign Minister Ri Yong-ho is planning to visit Russia next month. The visit to Moscow may take place in mid-April, according to an official at the Russian Foreign Ministry. Other details were not immediately released.
Tensions on the Korean Peninsula were high throughout much of 2017, fueled by North Korea's frequent missile tests and its advancing nuclear weapons program, as well as U.S. military exercises and threatening statements by President Donald Trump.
A series of diplomatic encounters between North and South Korea has allowed for an ease in tensions, even though North Korea has publicly insisted that its nuclear weapons program is not up for discussion under any circumstance.
Motorcade, believed to be carrying North Korean leader Kim Jong Un, seen arriving at a guest house in Beijing https://t.co/Qh9vKPIKVH pic.twitter.com/fIhRHe4b5f

— BNO News (@BNONews) March 26, 2018
DPRK's leader #KimJongUn visits Beijing on 26th March pic.twitter.com/UhSgpTeK0L

— gongjiejames (@jamesgongchina) March 26, 2018