Oklahoma Amber Alert: Arianne Hinkle abducted from Owasso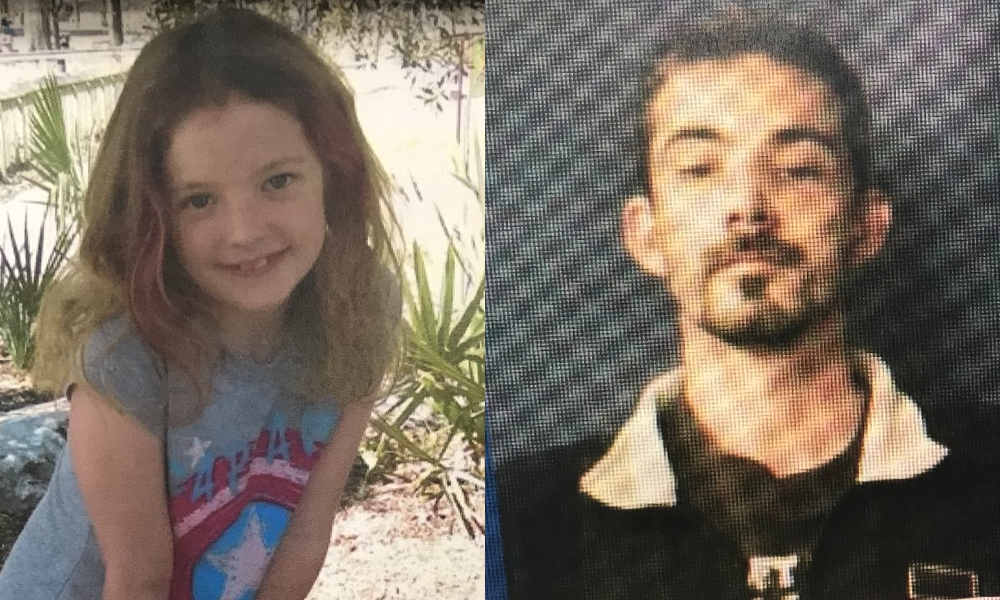 UPDATE: The amber alert has been canceled. Arianne was found safe and the suspect was taken into custody.
An Oklahoma Amber Alert has been issued for 8-year-old Arianne Hinkle after she was abducted from Owasso, officials say. Anyone with information is urged to call 911 immediately.
The incident happened on Friday when Arianne was allegedly taken from Owasso, which is a city in Rogers and Tulsa counties. She is believed to have been taken by her her father, 34-year-old John Hinkle.
According to police, John is a known meth user and was intoxicated at the time of abduction. "The suspect made threatening comments that no one would see the child alive again," the amber alert said.
John was in the company of two other people, one of whom has been identified as his girlfriend, 38-year-old Chrissy Berry. The second person is an unidentified white male.
Arian is described as a 9-year-old white female with brown hair and brown eyes, standing 4 feet tall and weighing 65 pounds. She was last seen wearing a pink shirt and gray sweat pants.
John is described as a 34-year-old white male with brown hair and brown eyes. He was last seen wearing a brown jacket. His girlfriend Berry is only described as a 38-year-old white female.
It's unknown how they may be traveling.
Anyone who sees Arianne, John, or Berry is urged to call 911 immediately, or call the Owasso Police Department at 918-272-2244 if you have any other information that could help investigators.