Package bombs kill 2, injure others in Austin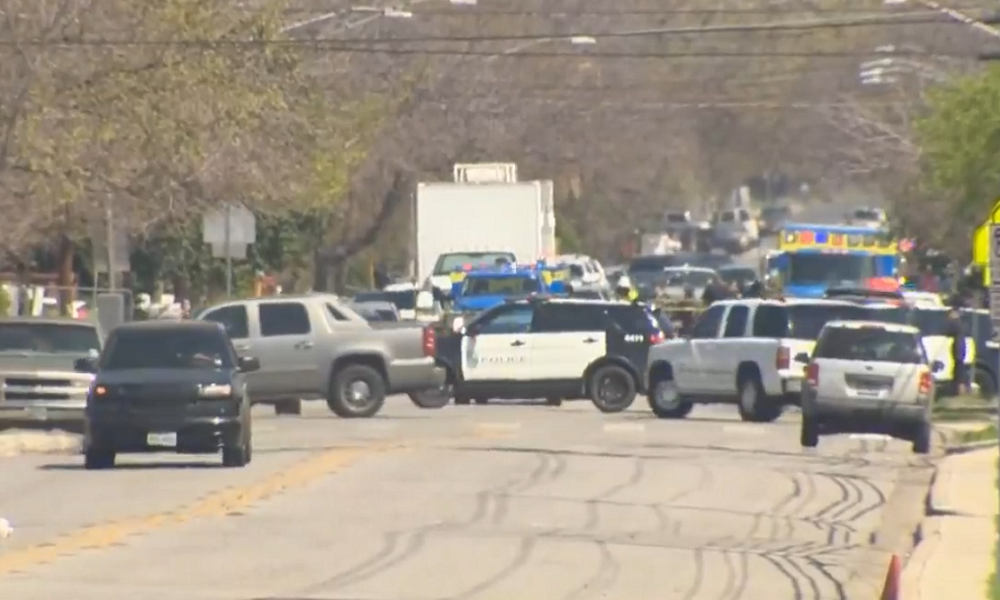 Two package bombs have exploded at homes in the city of Austin in Texas, killing a 17-year-old boy and seriously injuring two women, local officials say, just over a week after a man was killed in a similar attack.
The incidents on Monday began at 6:44 a.m. CT when emergency services were called to a residence in the 4800 block of Oldfort Hill Drive. Upon arrival, they found a 17-year-old boy who was pronounced dead at the scene and a woman in her 40s who was seriously injured.
"What we understand at this point is that earlier this morning, one of the residents went out front and there was a package on the front doorstep," police chief Brian Manley said. "They brought that package inside the residence and, as they opened that package, both victims were in the kitchen and the package exploded."
The U.S. Postal Service said it had no record of a delivery at the home, indicating that the package may have been placed by the suspect.
Hours later, at 11:50 a.m., a 75-year-old woman was critically injured when she picked up a package that had been left in front of her home in the 6700 block of Galindo Street, which is located in the city's southeast. It was not immediately known when the package was placed there.
"She was transported to the hospital by emergency medical services and is currently listed in critical but stable condition and her injuries are considered life-threatening at this time," Manley said.
The attacks come just over a week after a package bomb exploded at a residence on Haverford Drive in northeast Austin. A man, who was identified as 39-year-old Anthony House, was killed when he opened a package that was left at his doorstep.
Police had previously said that the explosion on March 2 was an isolated incident, but investigators now believe that all 3 attacks are linked. Both local, state, and federal law enforcement, including the Federal Bureau of Investigation (FBI), are investigating.
The motive for the attacks is unknown. Chief Manley said that a hate crime cannot be ruled out, noting that the victims of the first two attacks are African American and the victim of the third attack is Hispanic. He emphasized, however, that all possibilities are being considered.
As a result of the attacks, police have urged people to be on alert. "If you find any suspicious packages on your front porch at your residence, do not handle them but instead call 911 and let us come out and take a look at those packages and ensure that they are safe," Manley said.
Texas Governor Greg Abbott said a $15,000 reward was being offered for information leading to the arrest of the person or persons responsible. "I want to assure all Texans, and especially those in Austin, that local, state and federal law enforcement officials are working diligently to find those responsible for these heinous crimes," he said.
Manley said an inter-agency task-force was being put together to investigate the attacks. The Bureau of Alcohol, Tobacco, Firearms and Explosives (ATF) is also sending its National Response Team to assist in the investigation.