Shooting at Seminole Towne Center in Sanford, Florida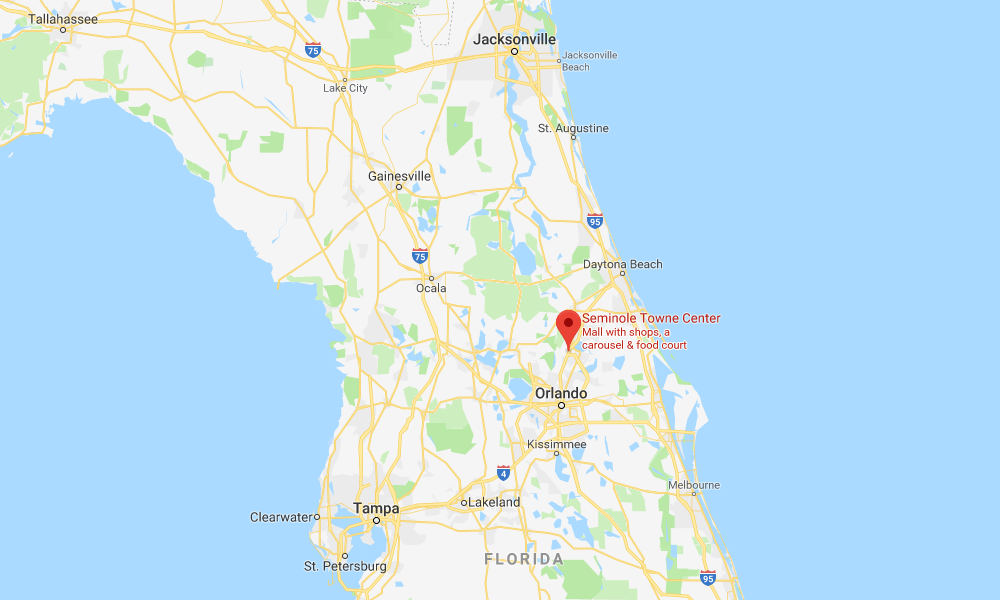 Police and other emergency services in Florida are investigating a shooting outside the Seminole Towne Center in Sanford, local officials say. The mall was put on lockdown as a precaution.
FOR LIVE NEWS UPDATES: Twitter, Facebook
The incident happened at about 8 p.m. ET on Monday when officers were called to reports of shots being fired in the parking lot of the mall, outside the Burlington clothing store.
A spokeswoman for the Sanford Police Department said officers found a man who was suffering from multiple gunshot wounds. He was rushed to an area hospital with life-threatening injuries, but his condition later improved, she said.
Specific details about what happened were not immediately known, but police said the victim is known to the suspect, who was in the parking lot with a group of people. There was no active shooter situation.
The suspect fled the area. No arrests were made as of Monday evening.
Seminole Towne Center, which opened in 1995, is located off Interstate 4 in west Sanford, some 18 miles northeast of Orlando. It is home to about 120 stores.