Former U.S. President Bush Sr. out of intensive care unit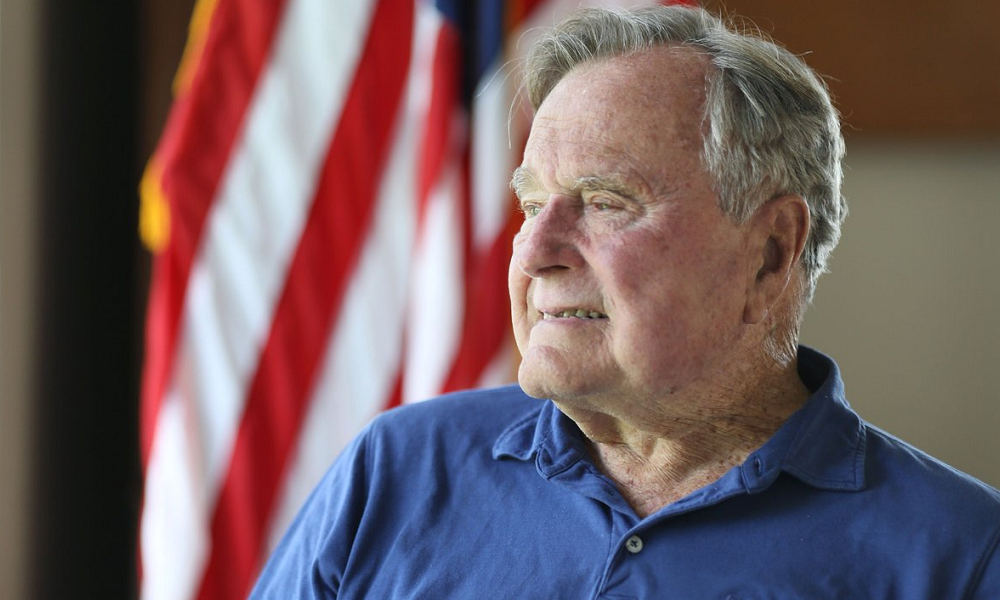 Former U.S. President George H. W. Bush, who is being treated for a blood infection, has been moved out of the intensive care unit as his condition continues to improve, his spokesman says.
Bush Sr., who is 93, has been moved to a regular patient room at Houston Methodist Hospital, spokesman Jim McGrath said on late Wednesday. Bush is expected to remain in hospital for several more days.
"He is alert and talking with hospital staff, family and friends, and his doctors are very pleased with his progress," McGrath said. "President Bush naturally thanks everyone for their prayers and good wishes."
Bush also wants people to know that he's more focused on sports than anything that landed him in the hospital, McGrath added.
The former president was taken to hospital on Sunday morning after he contracted an infection that spread to his blood. It came less than a week after the death of his wife Barbara, who was laid to rest on Saturday. The couple had been married for more than 73 years.
Bush has been dealing with a number of health issues over the years, including a form of Parkinson's disease that has forced him to use a wheelchair. He was hospitalized twice last year when he suffered from pneumonia.
Bush, who was in office from 1989 until 1993, is the oldest living former American president. He is also the father of George W. Bush, who served as president from 2001 until 2009, and Jeb Bush, the former governor of Florida who ran for president in 2016.