Large U.S. Marine Corps helicopter crashes in California, killing 4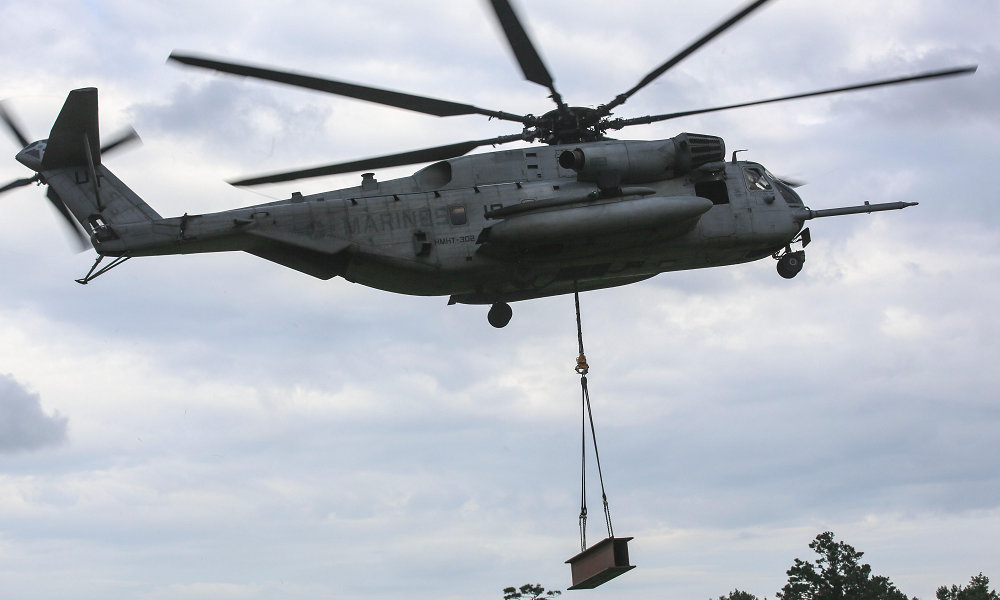 A large U.S. Marine Corps helicopter has crashed in Southern California near the border with Mexico, killing all four crew members on board, military officials say. The cause of the crash was not immediately known.
The accident happened at about 2:35 p.m. PT on Tuesday when the aircraft went down in a remote area north of Plaster City, which is a small community in Imperial County, about 17 miles (27 kilometers) west of El Centro.
The 3rd Marine Aircraft Wing, which is based at Marine Corps Air Station Miramar, confirmed late on Tuesday that the chopper went down during a routine training operation. It said four crew members were on board.
"The status of all four is presumed dead pending positive identification," the 3rd wing said in a brief statement. "The names of the deceased will be withheld until 24 hours after next-of-kin notification."
There was no immediate word on the cause of Tuesday's accident.
The aircraft involved is a CH-53E Super Stallion, which is the largest and heaviest helicopter in the U.S. armed forces and can seat up to 58 people. It can further be used to transport heavy equipment during ship-to-shore movement of an amphibious assault and during subsequent operations ashore.