Shooting reports at Manzanita Elementary, Highland High School in Palmdale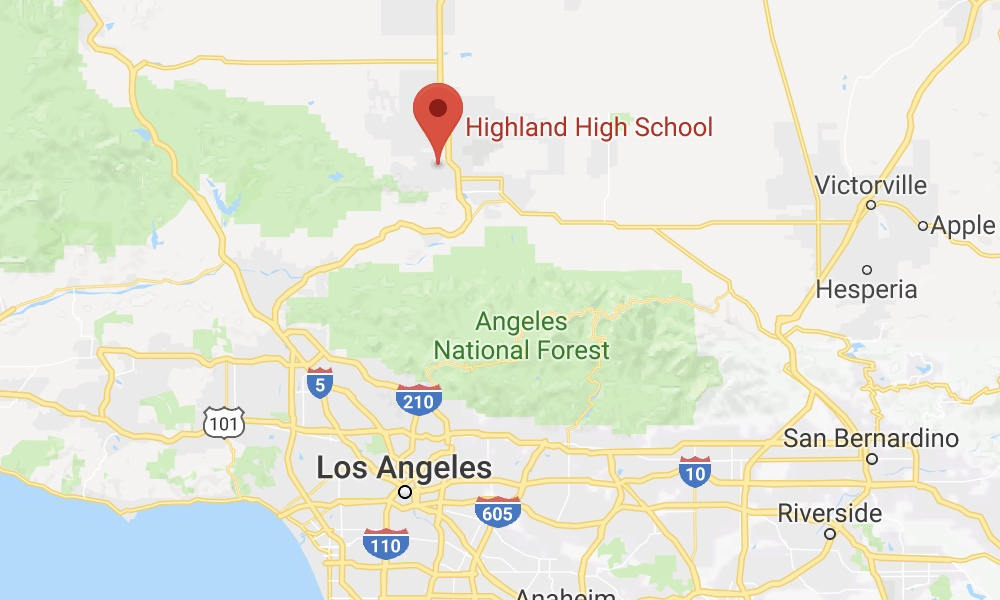 A suspect has been taken into custody after a teenager was shot at Highland High School in Palmdale near Los Angeles, local officials say. A shooting scare at Manzanita Elementary School turned out to be a false alarm.
The incident happened at 7:05 a.m. PT on Friday when officers were called to reports of shots being fired at Highland High School in Palmdale. It was not immediately clear what led up to the shooting.
The Los Angeles County Sheriff's Department said a 14-year-old boy was shot in the arm and was driven to a local hospital, where he was reported to be in a stable condition. The suspect, described only as a Hispanic juvenile male, was taken into custody.
A large number of emergency services, including ambulances and heavily-armed deputies, responded to the initial report of an active shooter. All Antelope Valley Union High School District schools were put on lockdown as a precaution.
At 7:30 a.m., as emergency services were responding to the high school, there were reports of an active shooter at Manzanita Elementary School, which is also in Palmdale. Deputies searched the school and found no evidence of a shooting. No one was injured.