Alan Bean, 4th person to walk on the moon, dead at 86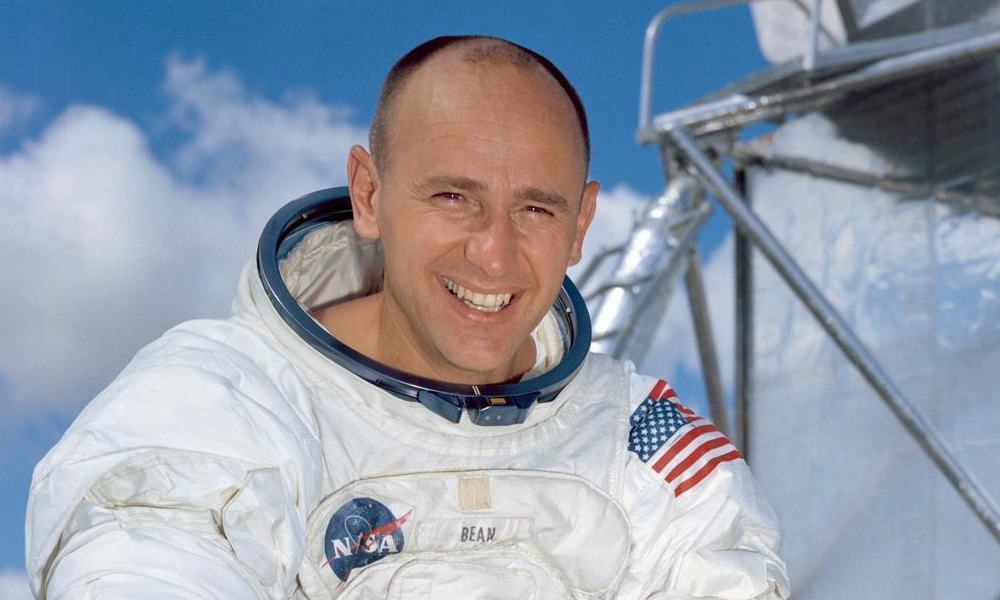 American astronaut Alan Bean, who became the 4th person to walk on the moon and later created an artistic record of the Apollo program, has died, his family says. He was 86 years old.
Bean passed away on Saturday morning while being treated at a hospital in Houston, his family said. He had suddenly fallen ill about two weeks earlier while on travel in Fort Wayne in Indiana.
"Alan was the strongest and kindest man I ever knew. He was the love of my life and I miss him dearly," Leslie, his wife of 40 years, said in a statement. "A native Texan, Alan died peacefully in Houston surrounded by those who loved him."
Bean was a test pilot for the U.S. Navy when he was selected by NASA for the third group of astronauts in 1963. He was chosen as the backup pilot for Gemini 10 in 1966, but he was unable to secure a seat on one of the first Apollo flights.
In November 1969, Bean and two other crew members blasted off from the Kennedy Space Center in Florida for the Apollo 12 mission, just months after Neil Armstrong and Buzz Aldrin made history when they became the first humans to walk on the moon.
Bean served as the lunar module pilot on Apollo 12, making him the fourth person to ever walk on the moon. The crew explored the lunar surface, carried out lunar surface experiments, and installed the moon's first nuclear-powered generator station to provide a power source.
During their time on the moon, Bean and mission commander Charles "Pete" Conrad carried out two moonwalks, during which they collected 75 pounds (34 kilograms) of rocks and lunar soil for study back on Earth.
Four years later, in July 1973, Bean commanded the second crew to live and work on board Skylab, the first American space station. The mission lasted 59 days and 11 hours, which was at the time by far the longest period anyone had spent in space.
In total, Bean spent 69 days and 15 hours in space, including 31 hours and 31 minutes which was spent on the surface of the moon.
Bean retired from NASA in 1981 to devote his time to painting. He said his decision was based on the fact that, in his 18 years as an astronaut, he had seen things which no artist had ever seen and he wanted to use art to express these experiences.
In the nearly 4 decades since, Bean created an artistic record of humanity's exploration of the moon. His paintings featured canvases textured with lunar boot prints and were made using tiny pieces of mission patches which were stained with moon dust.
With the death of Bean, only 4 of the 12 people who have walked on the moon are still alive: Buzz Aldrin, Charles Duke, Harrison Schmitt, and David Scott. Neil Armstrong, the first person to walk on the moon, passed away in August 2012 at the age of 82.