Democratic candidate for Maryland governor dies unexpectedly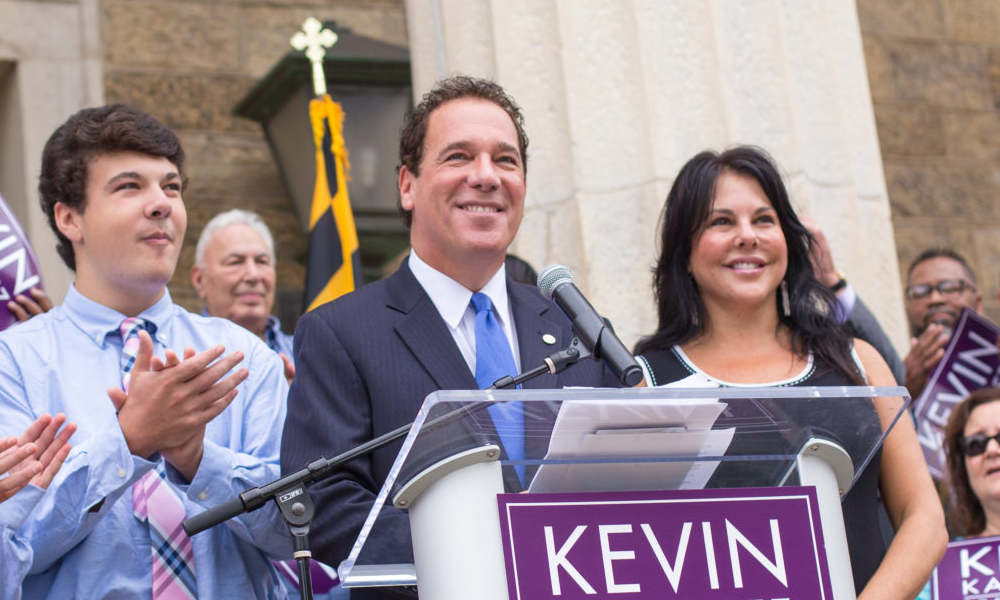 Kevin Kamenetz, the executive of Baltimore County and the leading candidate for the Democratic Party's nomination for governor of Maryland, unexpectedly died on Thursday. He was 60 years old.
Kamenetz was asleep at his home in Owings Mills, northwest of Baltimore, when he woke up at 2 a.m. ET and complained of chest pain. He and his wife drove to a nearby fire station, where he lost consciousness before being rushed to an area hospital.
Kamenetz was pronounced dead at 3:22 a.m. ET.
Kamenetz, who appeared to be in good health, had attended a forum at Bowie State University just hours earlier as part of his campaign for governor. There was no immediate word on the cause of his death.
Kamenetz had been a fixture in local politics for more than two decades, first as a member of the Baltimore County Council and since 2010 as the Executive of Baltimore County.
"Like so many, I am shocked and heartbroken by this sudden and unexpected loss," said Valerie Ervin, Kamenetz' running mate in his campaign for governor. "I want to thank those across Maryland for their outpouring of support, sympathy, and gratitude during this difficult time."
Kamenetz was one of the top candidates for governor and lead the polls for the Democratic Party's nomination.
Maryland Governor Larry Hogan said he and his wife were saddened to learn of Kamenetz' sudden death. "He was a dedicated public servant in Baltimore County for more than two decades, and we join with the citizens of Baltimore County and all Marylanders in mourning," he said.
Governor Hogan directed all state flags to be flown at half-staff until sunset on the day of his funeral. "Our prayers go out to his wife, Jill, his sons Karson and Dylan, and to his entire family," Hogan said.