North Korea says talks with South suspended 'indefinitely'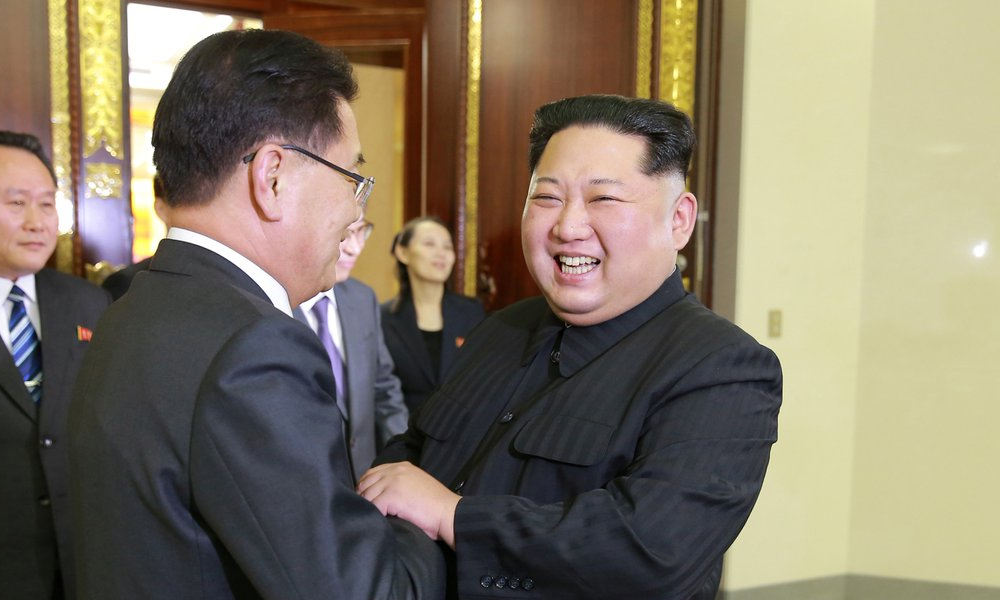 North Korea says high-level talks with the South have been suspended "indefinitely," blaming its neighbor for military drills with the U.S. and letting "human scum" hurt the country's dignity.
Ri Son Gwon, the chairman of the North Korean Committee for the Peaceful Reunification of the Country, urged South Korea in a statement on Thursday to address the North's concerns, rather than 'trying to blame' the North for the break in diplomacy.
Ri condemned South Korea for the ongoing drills with the U.S., describing it as a rehearsal for an attack on North Korea. "On the other hand, they let human scum hurt the dignity of the supreme leadership of the DPRK and its social system and speak ill of the historic Panmunjom Declaration at the National Assembly," he said.
"In this regard, the DPRK took a resolute step of postponing the North-South high-level talks indefinitely until the South Korean authorities take a responsible measure," Ri said, referring to North Korea by its official name, the Democratic People's Republic of Korea (DPRK).
On Wednesday, North Korea abruptly canceled high-levels talks with South Korea, citing military drills on the Korean Peninsula. It also said it would have to reconsider meeting President Donald Trump if the U.S. demands it gives up nuclear weapons in a one-sided deal.
Speaking on Thursday, Trump said he was willing to offer protections for North Korean leader Kim Jong Un in return for denuclearization. He also ruled out a Libya-style disarmament, which had been suggested by his national security advisor and outraged North Korea.
"He'll have protections .. The best thing he could do is make a deal," Trump said.
A campaign of diplomacy has allowed tensions to ease on the Korean Peninsula, but they were high throughout much of 2017, fueled by North Korea's missile tests and its advancing nuclear weapons program, as well as U.S. military exercises and Trump's threatening statements.
North and South Korea were due to meet earlier this week to discuss follow-up measures on agreements reached at last month's summit, at which the two countries vowed to work together to formally end the Korean War. They also stated their intention to achieve the denuclearization of the Korean Peninsula.
U.S. President Donald Trump wants to meet North Korean leader Kim Jong Un in Singapore on June 12, hoping to reach a deal in which North Korea agrees to give up its nuclear weapons. It would be the first time that leaders of the United States and North Korea have met in person.
Experts remain skeptical whether North Korea is serious about giving up its nuclear weapons, noting that Kim announced on January 1 that the country has completed its nuclear force, calling it a "powerful deterrence" against threats from the United States.