Search for Malaysia Airlines Flight MH370 to end next week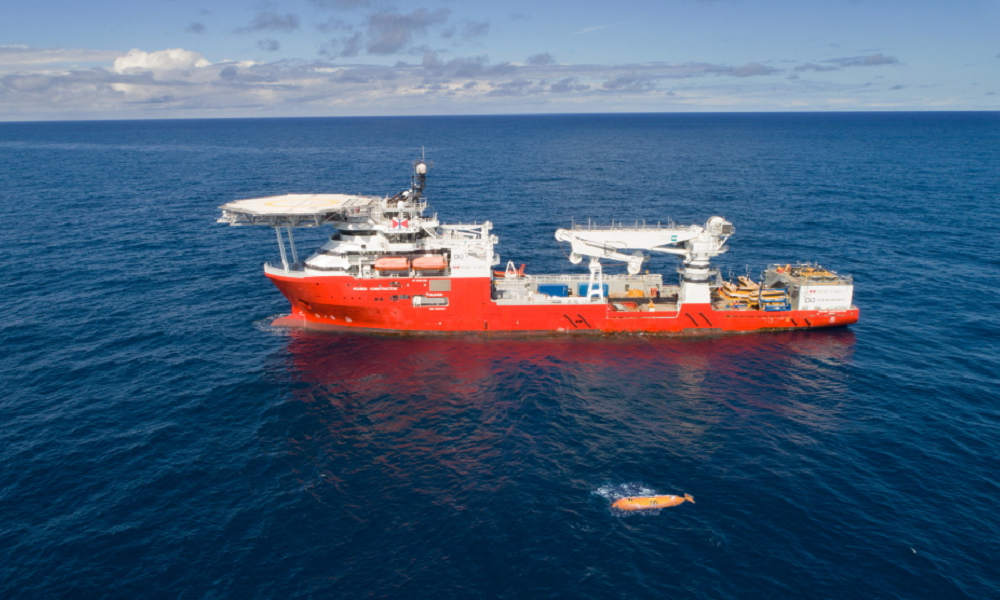 The search by a private U.S. company for Malaysia Airlines Flight MH370, which disappeared more than four years ago in one of the world's biggest aviation mysteries, will end next week, officials said on Wednesday.
The previous government in Malaysia had entered into a "no find, no fee" deal with American company Ocean Infinity, which began its search in the southern Indian Ocean in mid-January. But with most of the search now completed, nothing significant has been found.
Malaysian Transport Minister Anthony Loke, who took office this week, explained on Wednesday that the new government has agreed to let the search continue until May 29. It was not immediately clear whether additional searches could be considered in the future.
"There will be no more extensions. It cannot continue forever," Loke told the Associated Press.
Flight MH370 was flying from Kuala Lumpur to Beijing when it disappeared from civilian radar on March 8, 2014. Investigators believe that the aircraft – which was carrying 239 people – continued to fly for nearly 7 more hours before crashing into the southern Indian Ocean.
The disappearance sparked the largest and most expensive search in aviation history, but the main wreckage was never found and the official search was called off in January 2017. The only wreckage found to date are pieces that have washed up in several countries.
The first such piece washed up on France's Reunion Island in July 2015, confirming for the first time that the aircraft had crashed into the Indian Ocean. Additional debris was later found on the coasts of Mozambique, South Africa, Tanzania, and Mauritius.
Ocean Infinity resumed the search on January 21, focusing on an area in the southern Indian Ocean that had been identified by the Australian Transport Safety Bureau (ATSB) as the most likely location to find MH370. It covered an area of approximately 25,000 square kilometers (9,650 square miles).
With more than 86,000 square kilometers (33,200 square miles) searched by Ocean Infinity, nothing significant has been found. The company would be paid up to $70 million if it finds the wreckage, but it won't receive anything if the search is called off without success.
"Whilst it's disappointing there has been no sign of MH370 in the [ATSB] search area and further north, there is still some search time remaining," Ocean Infinity CEO Oliver Plunkett said on April 30. "Everyone at Ocean Infinity remains absolutely determined for the remainder of the search."