Senior FBI agent dies from 9/11-related illness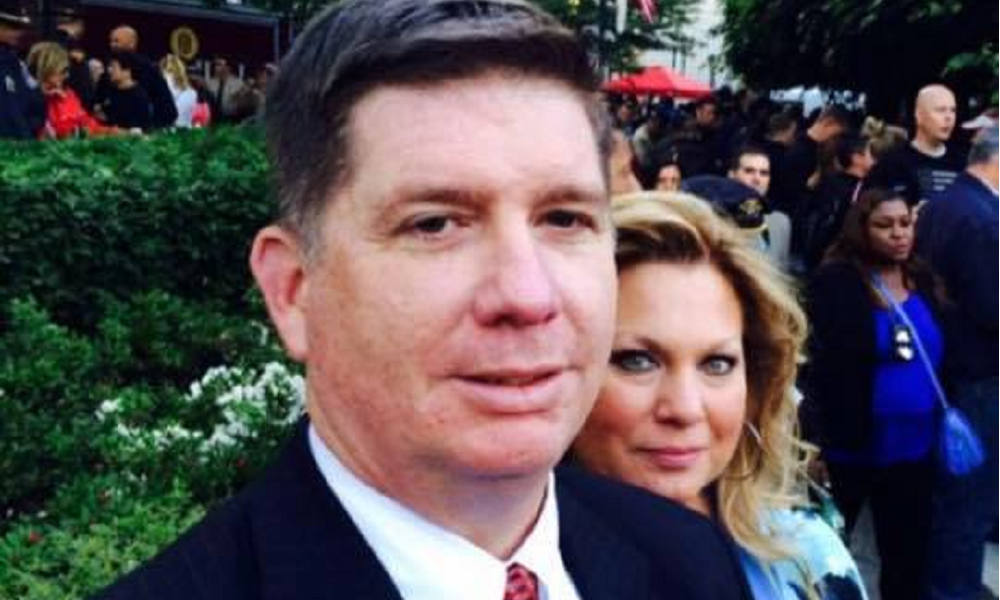 Senior FBI agent David J. LeValley, who spent weeks at Ground Zero after two hijacked airliners were flown into the World Trade Center, has died from cancer which was caused by exposure to toxic particles.
LeValley was working in New York as a special agent when two planes crashed into the World Trade Center on September 11, 2001. LeValley responded to the scene and worked at Ground Zero for several weeks.
"As a result of the airborne toxins and chemicals that he was exposed to at Ground Zero, he was diagnosed with cancer a few years ago," his son Justin said. "This week he has been fighting harder than anyone I have ever seen."
LeValley, who served as special agent in charge of the FBI's Atlanta Division, died on Saturday morning while surrounded by family and close friends. His death has been classified as a Line of Duty Death.
LeValley first joined the FBI in 1996 and was assigned to the New York Division, where he investigated Colombian and Caribbean drug trafficking on a joint task force with the New York Police Department.
He later worked at FBI headquarters, where he established the FBI's MS-13 National Gang Task Force, and led the Criminal Division of the Washington Field Office. He was named Special Agent in Charge of the Atlanta Division in September 2016.
"Mr. LeValley's death will be a great loss to the entire FBI, but particularly to his family, the FBI Atlanta Division and the Atlanta community," FBI spokesman Kevin Rowson said in a statement.
Both towers of the World Trade Center collapsed after two hijacked airliners were flown into them, causing toxic dust and debris to spread across Lower Manhattan, which is said to have caused health problems for thousands of people who were in the area at the time.
It's unclear how many people have suffered serious illnesses as a result of their exposure to toxic particles, but the number of deaths is thought to be in the hundreds. Experts believe that the death toll will continue to rise over the next few years.
As part of the 2001 terrorist attacks, al-Qaeda terrorists also hijacked two other passenger planes, including one which crashed into the Pentagon in Washington, D.C. The fourth plane crashed into a field in Pennsylvania after passengers tried to retake control of the aircraft. Nearly 3,000 people were killed in the attacks.