U.S. judge rules Trump can't block critics on Twitter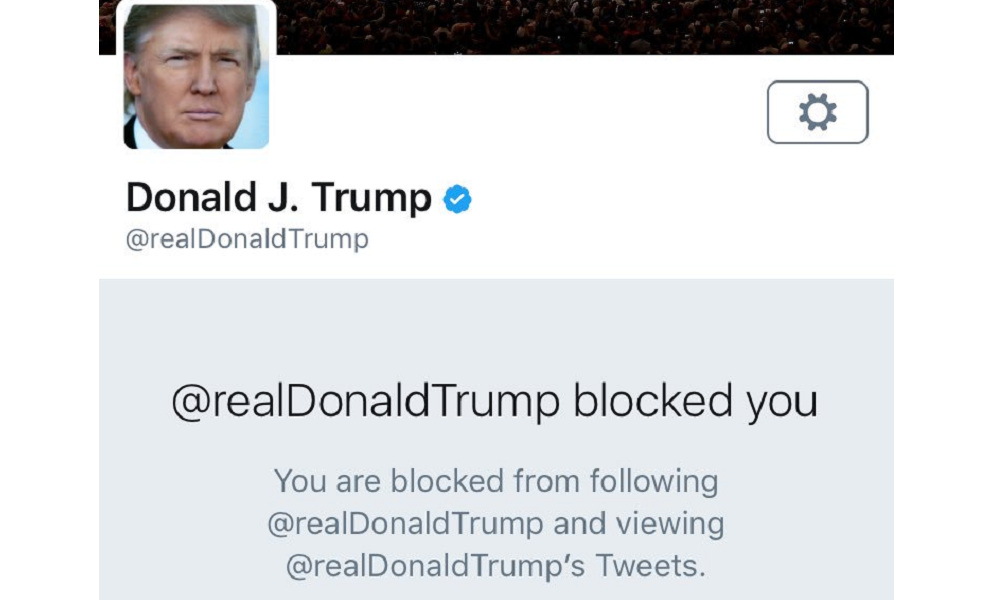 A federal judge in New York has ruled that U.S. President Donald Trump cannot block users from his Twitter account based on their political views, calling it a violation of the First Amendment which protects the right to free speech.
The ruling on Wednesday recognized that parts of the president's Twitter account constitutes a designated public forum, and blocking users from it based on their political speech constitutes viewpoint discrimination that violates the First Amendment.
"The blocking of the individual plaintiffs has the discrete impact of preventing them from interacting directly with the President's tweets, thereby restricting a real, albeit narrow, slice of speech," Judge Naomi Reice Buchwald said. "No more is needed to violate the Constitution."
Buchwald stopped short of ordering Trump to unblock users, saying it was unnecessary to consider such an action at this point.
"A declaratory judgment should be sufficient, as no government official – including the President – is above the law, and all government officials are presumed to follow the law as has been declared," the judge said.
The case was brought by Columbia University's Knight First Amendment Institute, which filed the lawsuit on behalf of seven people who are blocked from following Trump's personal Twitter account, @realDonaldTrump.
Daily Kos editor Rebecca Buckwalter, who is blocked by Trump, called Wednesday's ruling a "huge win" for the First Amendment. "Her ruling is a timely reminder that the separation of powers, the foundation of American democracy, is alive and well," she said.
Buckwalter expressed hope that the White House will follow the judge's order. "If that doesn't happen, the next step would be to ask the court to compel Trump and his communications team to comply, a.k.a. seek an injunction," she wrote in an article.
Trump is a frequent user of Twitter and has often used the social networking website to make policy announcements. The White House said in June 2017 that Trump's tweets are "considered official statements by the President of the United states."