U.S. Secretary of State Pompeo meets top North Korean official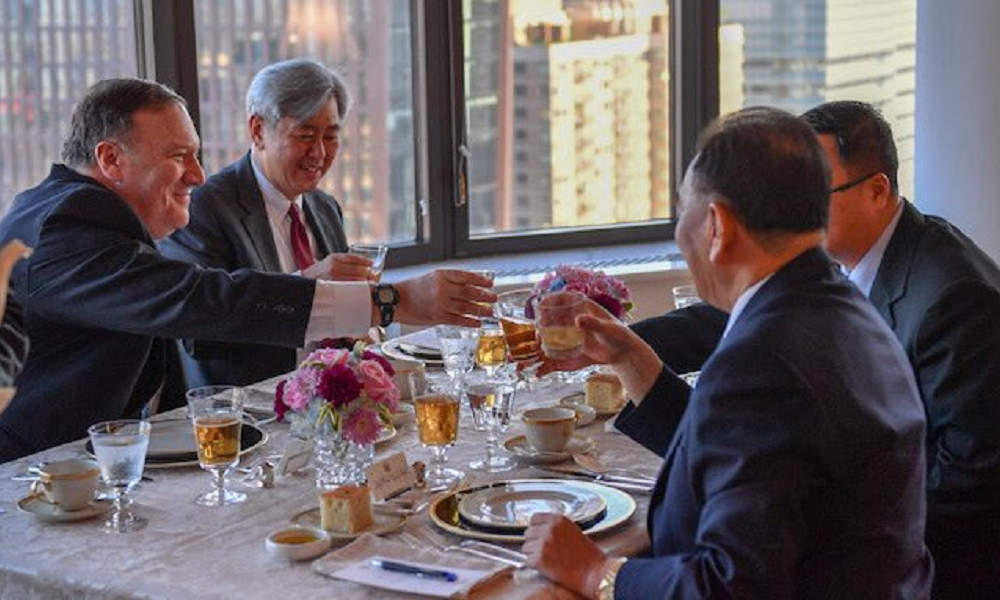 U.S. Secretary of State Mike Pompeo on Wednesday held a working dinner with a senior North Korean official as the two countries try to salvage a planned meeting between Donald Trump and leader Kim Jong Un.
Pompeo said on Twitter just before 10:30 p.m. ET that he had held a "good working dinner" with Kim Yong Chol, a four-star general who serves as the vice chairman of the ruling Workers' Party.
Details about Wednesday's meeting in New York City were not immediately released, but the U.S. State Department said Pompeo will meet Kim again on Thursday morning. It added that Pompeo will hold a press availability later in the day, at 2:15 p.m. ET.
Kim arrived in New York City earlier on Wednesday, making him the highest-ranking North Korean official to visit the United States since 2000. The two countries are working to save a meeting between Trump and Kim, which was expected to take place in Singapore on June 12.