Vehicle hits pedestrians in downtown Portland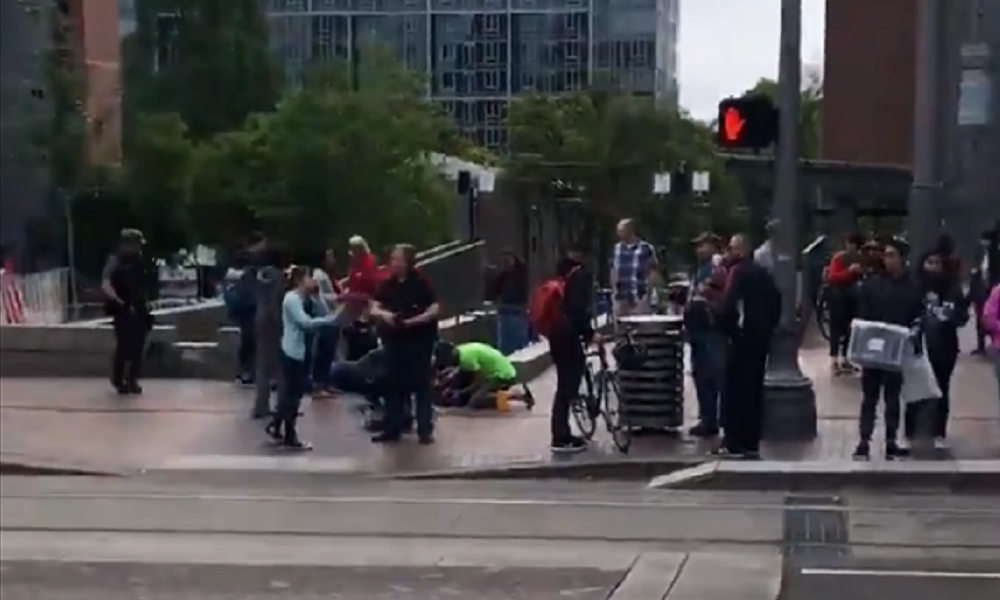 A vehicle has struck pedestrians on the campus of Portland State University, seriously injuring three women before fleeing the scene, officials say. The driver was later taken into custody.
The incident happened just after 10 a.m. PT on Friday when an SUV entered a sidewalk near a Starbucks on Southwest 6th Avenue, which is located in a public area that is part of Portland State University.
Three women who were walking on the sidewalk were struck by the vehicle, which witnesses said was driving at a high rate of speed. Police said two of the victims suffered serious, life-threatening injuries.
The driver fled the scene but it was not immediately clear whether the crash was intentional, according to Sgt. Chris Burley, a spokesman for the Portland Police Bureau.
One witness said he was sitting outside Starbucks when the crash happened. "He almost took out the table and everything," he said in an interview with The Oregonian newspaper, adding that it looked intentional as the driver accelerated.
Several hours later, a citizen called 911 after seeing the vehicle in east Portland. Officers immediately responded to the area and found the SUV, after which the driver was taken into custody.
"At this time the Police Bureau does not believe there are outstanding suspects or vehicles associated with this investigation," police said in a statement. "There is not believed to be additional danger to the community in connection with this incident."