Head of anti-rape campaign arrested for child porn, trying to meet kids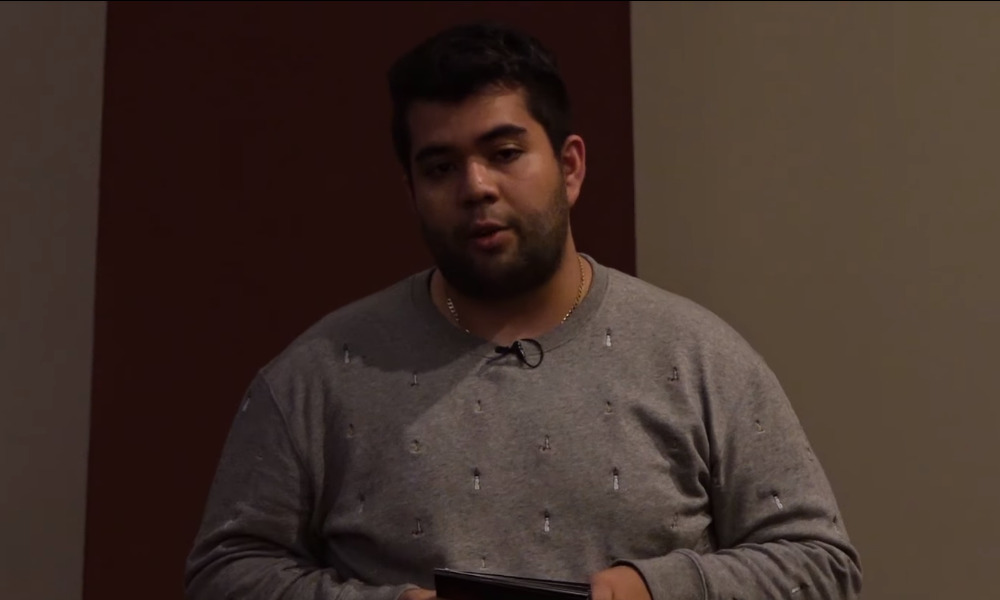 The head of a prominent campaign against sexual violence has been arrested in New York City for possession of child pornography and trying to arrange meetings with children as young as 2, prosecutors say.
Joel Davis, 22, was arrested on Tuesday after he exchanged text messages with two FBI agents who were posing online as fathers. During their conversations, he allegedly encouraged them to take naked photos of children in their care and to set up meetings for sex.
Davis is the director of the International Campaign to Stop Rape and Gender Violence in Conflict, which involves more than 5,000 people and organizations, including celebrities and Nobel Peace Prize laureates. He has also worked with the United Nations.
The organization was reorganized last year and restructured under the leadership of Youth to End Sexual Violence, of which Davis is the co-founder and executive director.
Davis is accused of posting a message on a fetish website on May 15, stating that he was looking for other "no limits taboo pervs" in the Washington, D.C. area. He later told an undercover agent that he is interested in children age "0+" and added that he has "[n]o limits."
During subsequent messages, Davis is accused of sending child pornography involving infants. He also claimed to have had sexual experience with children as young as young as 3, although he is currently not facing charges in connection with any physical abuse.
Officers executed a search warrant on Tuesday, after which child pornography was found on Davis' phone. The complaint said Davis admitted to trading child pornography, exchanging messages with the undercover agents, and trying to meet their young daughters.
"Davis told law enforcement officials that he wants to think he would not have shown up to those meetings, but admitted that he may have if he had been certain that [the undercover agents] were not law enforcement," the criminal complaint said.
During the interview, Davis also told officers that he met a 13-year-old boy on the app Grindr earlier this month and met with him at his New York apartment, where they apparently engaged in oral sex and digital penetration.
In the same period he exchanged messages with the undercover agents, Davis also addressed an independently-organized TED conference, explaining that his first job was to transcribe the testimony of rape victims in Congo.
"That first interview changed my life. It was with a nurse who was representing a victim who died in her care, a 6-month-old baby girl," he said. "It was one of those moments where you wake up .. That is when I knew that helping survivors would become my life's work."
A news report in 2015 said Davis had been nominated for the Nobel Peace Prize, although it provided no source for the claim.
"Having started an organization that pushed for the end of sexual violence, Davis displayed the highest degree of hypocrisy by his alleged attempts to sexually exploit multiple minors," said William Sweeney Jr., the Assistant Director-in-Charge of the FBI's New York Field Office.
Geoffrey Berman, the U.S. Attorney for the Southern District of New York, said: "Joel Davis started an organization devoted to stopping sexual violence, while allegedly engaged in the duplicitous behavior of sharing explicit images of infants engaged in sexual activity .. The conduct alleged against Joel Davis is as unfathomable as it is sickening."
Davis has been charged with 1 count of enticement of a minor to engage in sexual activity, 1 count of attempted sexual exploitation of a minor, 1 count of possession of child pornography, and 1 count of receipt and distribution of child pornography. If convicted on all charges, he faces a minimum of 30 years imprisonment, or a maximum of life in prison.