First Lady Melania Trump to have 1st event in 24 days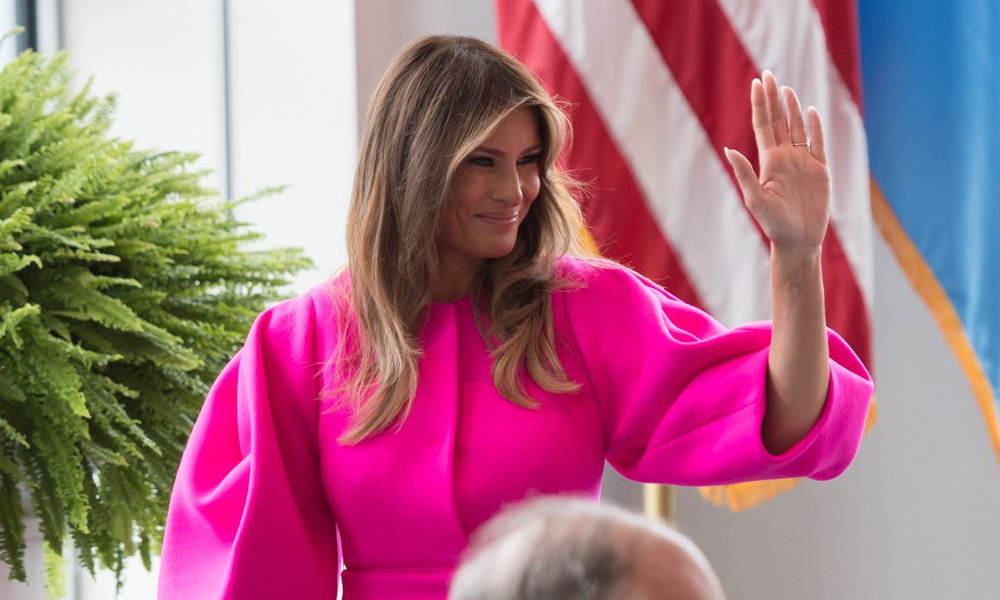 U.S. First Lady Melania Trump, who has not been seen in public for 24 days, will participate in a private event on Monday, the White House said, adding that she will not join President Donald Trump on his upcoming trips.
The White House said in its daily schedule that the First Lady and the President will welcome Gold Star families for a Memorial Day Reception, but the event will be taking place behind closed doors.
Melania, who underwent surgery in mid-May, has not been seen in public for 24 days, prompting speculation and rumors about her absence. It's unclear whether the White House plans to release photos or videos from Monday's event.
A White House spokeswoman added that Melania will not join her husband on his trip to Canada, where he will participate in the G7 meeting on Friday and Saturday. She will also not travel to Singapore, where President Trump and North Korean leader Kim Jong Un are due to meet on June 12.
Melania underwent an embolization procedure on May 14 to treat a "benign kidney condition," causing her to be hospitalized for 5 days. She said in a tweet last Wednesday that she was "feeling great" and "working hard on behalf of children and the American people."