Fly-SAX plane disappears from radar near Nairobi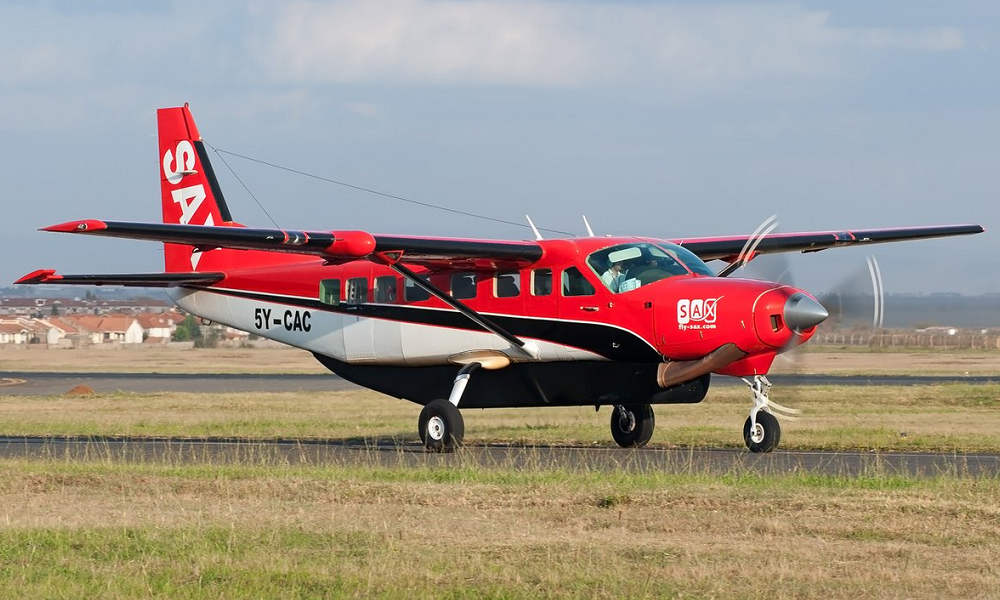 A small commercial plane carrying 10 people has disappeared from radar near Kenya's capital Nairobi, local officials say. A search and rescue operation is underway.
The Cessna 208 Caravan aircraft, which was operated by the East African Safari Air Express (Fly-SAX), disappeared from radar on Tuesday afternoon, when it was 40 nautical miles (74 kilometers) northwest of Nairobi.
The Kenya Civil Aviation Authority (KCAA) said the aircraft was last detected at an altitude of 11,000 feet (3,350 meters) above sea level. A search and rescue operation was immediately launched, the agency said.
The aircraft was on a domestic flight from Kitale to Nairobi when it disappeared from radar. A total of 10 people were on board, including 8 passengers and 2 crew members.
"At present East African Safari Air Express has no knowledge of the location or condition of the aircraft or its occupants," the airline said in a statement. "We pray for the safety of the passengers and of our crew."