Aeromexico plane carrying 101 people crashes in northern Mexico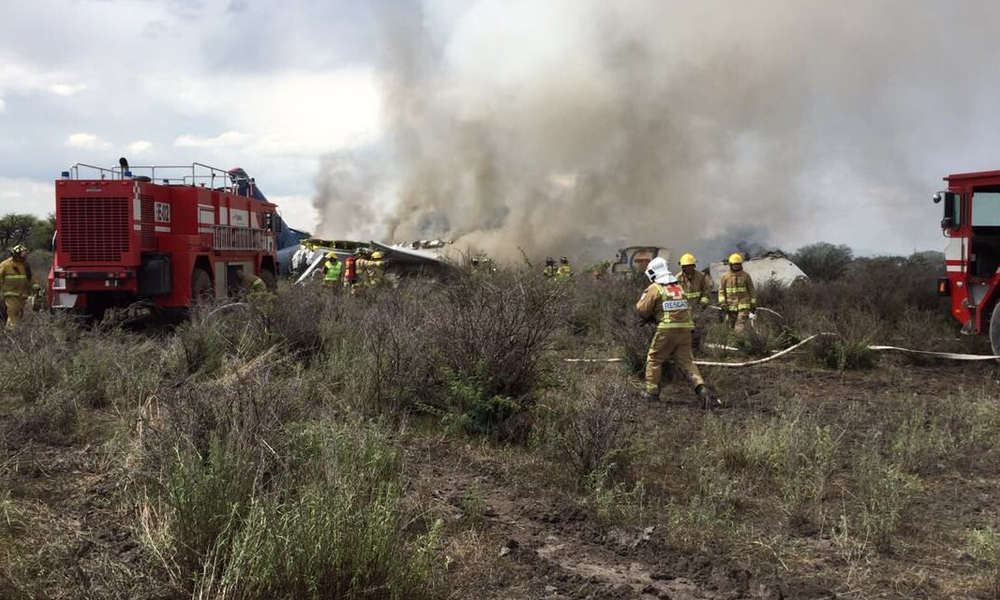 An Aeromexico passenger plane carrying more than 100 people has crashed near an airport in the Mexican city of Durango, injuring a number of people, officials and witnesses say. There are no reports of fatalities.
The accident happened at 4 p.m. on Tuesday when the aircraft, an Embraer 190, went down in a field in the vicinity of Durango International Airport. Photos and videos showed a fire and black smoke rising from the scene.
The accident involved Aeromexico Flight AM2431, which had taken off just minutes earlier for a flight to Mexico City. The aircraft was carrying 101 people on board, including 97 passengers and 4 crew members.
Durango Governor José Rosas Aispuro said a number of people were injured, but no one was killed in the crash. Witnesses said many people were able to get off the plane and some of them walked to a nearby highway for help.
"The entire staff of our health system has been put on alert to care for the injured people," Aispuro said. Health authorities confirmed that at least 18 people were taken to a local hospital, where there was no immediate word on their conditions.
Grupo Aeroportuario Centro Norte, the operator of Durango International Airport, attributed the cause of Tuesday's accident to bad weather conditions. Other details about the cause of the crash were not immediately released.