Car strikes group of cyclists in Tajikistan, killing 4 tourists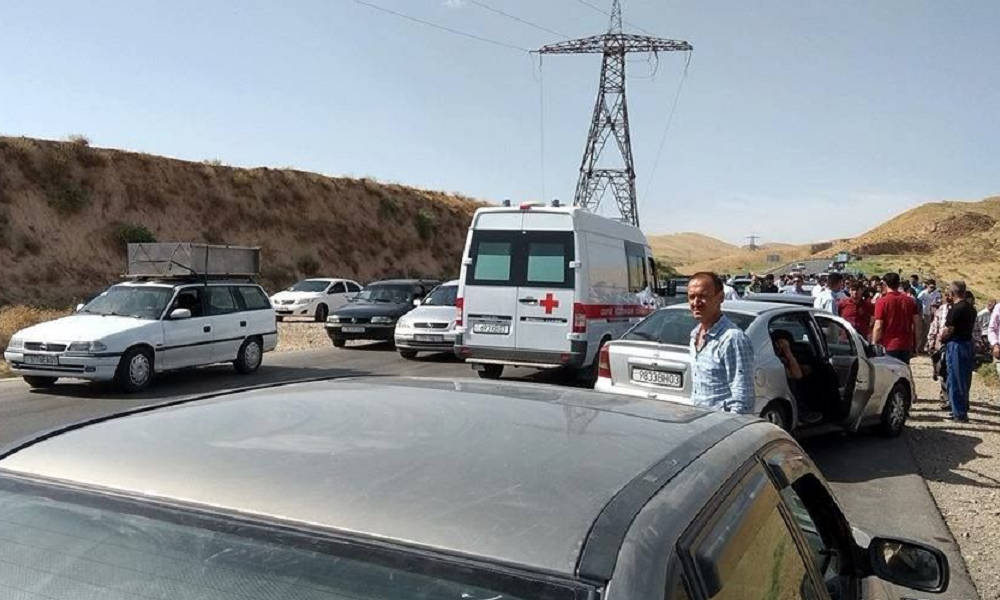 A car has struck a group of cyclists in Tajikistan, killing four tourists from the United States and the Netherlands before fleeing the scene, local officials say. It was not immediately clear whether the act was intentional.
The incident happened at about 3:30 p.m. local time on Sunday when a vehicle slammed into a group of seven cyclists on a road in Danghara, a district in Khatlon province, about 71 kilometers (44 miles) southeast of the capital Dushanbe.
A statement from the Interior Ministry said three foreigners died at the scene and a fourth succumbed to their injuries at a local hospital. The other three cyclists – also believed to be foreigners – were treated for minor injuries.
The driver, who was identified as a 21-year-old man, fled the scene but was arrested a short time later, the ministry said. The circumstances of Sunday's crash were not immediately clear, with some reports suggesting that it may have been intentional.
The U.S. Embassy confirmed that two of those killed were American citizens, although their identities were not immediately released. A third victim was from the Netherlands, according to Dutch broadcaster NOS. The nationality of the fourth victim was not immediately clear but may also be from the Netherlands.