Explosion, fire at Emerald Performance Materials in Akron, Ohio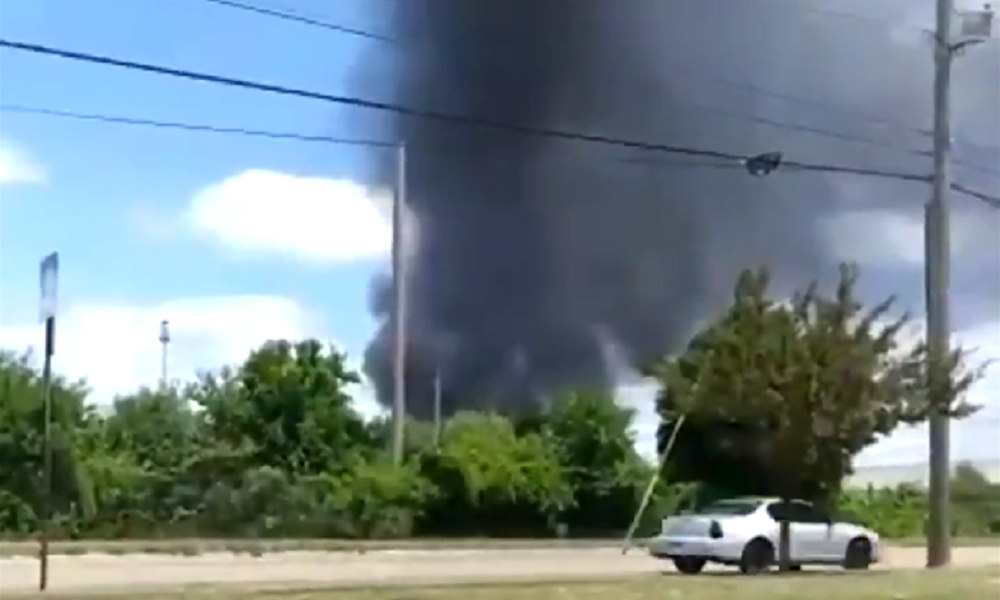 UPDATE: Evacuated individuals may now safely return to their homes and businesses. The Akron Fire Department has determined there is no ongoing risk of chemical exposure in the area and the scene is fully secure.
Fire crews and other emergency services in Ohio are responding to an explosion and fire at Emerald Performance Materials in Akron, officials and witnesses say. The surrounding area is being evacuated as a precaution.
The incident happened at about 1 p.m. ET on Wednesday when an explosion occurred at the chemical plant, which is located at 240 West Emerling Avenue in South Akron. Thick plumes of black smoke were seen billowing from the scene.
All employees are accounted for and there were no reports of serious injuries. Two people were taken to Akron General Medical Center to assess complaints of coughing symptoms, according to the Akron Police Department.
The chemical involved in the explosion is butadiene, but officials believe there has been no mass release or plume that could impact the general public. Exposure to the chemical can cause irritation to eyes, throat, nose, and lungs.
As a precaution, residents and businesses within a half mile radius from Emerald Performance Materials have been told to self-evacuate. Residents who are in need of assistance with the evacuation are advised to call 330-375-2101.
Evacuees are being transported to the UA Student Union at 303 Carroll Street. Parking is free on all UA parking lots for those who are picking up evacuated individuals. The Carroll Street parking lot is the closest lot available.
Akron METRO RTA said its offices on Kenmore Boulevard were among those evacuated as a result of the fire. "At this time, we cannot take your calls and there may be delays in service," the company said on Twitter.
Huge fire in Akron, flames visable for miles pic.twitter.com/9DfNLt2Dgd

— Sean P (@sparker388) July 18, 2018