Old passenger plane crashes in South Africa, killing at least 1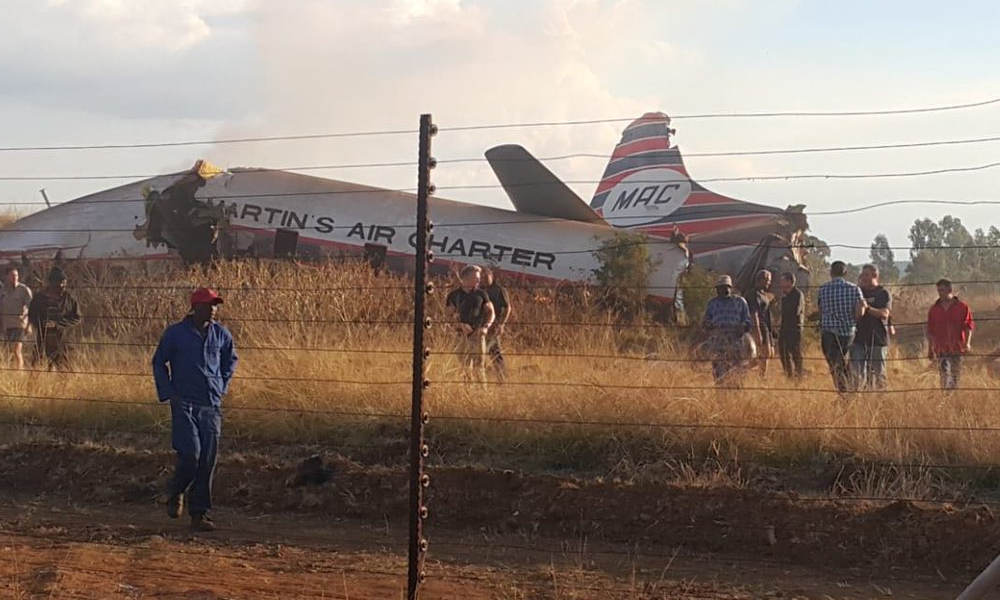 An old passenger plane has crashed in the South African city of Pretoria, killing at least 1 person and injuring more than 20 others, paramedics say. The aircraft was on a test flight before it was supposed to be delivered to a Dutch museum.
The accident happened at about 4:30 p.m. local time on Tuesday when the aircraft, a Convair-340, went down in a field in the Wonderboom area of Pretoria, a city in Gauteng Province. It broke up into several pieces.
Ambulance service Emer-G-Med said at least 22 people were injured, including 4 people who were reported to be in critical condition. The pilot, who is among those critically hurt, was still trapped in the wreckage at 6 p.m.
ER24, another private ambulance service, said at least one person had been killed in the crash. "ER24 paramedics, along with several other services, are currently on the scene treating and triaging the patients," ER24 spokesman Russel Meiring said.
The plane, which was built in 1954, was scheduled to be delivered to the Aviodrome museum in the Netherlands later this month. It was making a test flight before embarking on the lengthy journey, which would have involved stops in at least 6 countries.
The aircraft, which Rovos Rail gifted to Aviodrome, was once operated by the Dutch airline Martinair, which was known as Martin's Air Charter until 1966. It was not immediately known how many people were on board the plane for Tuesday's test flight.
"We are incredibly shocked that Convair 340, the aircraft which was soon coming to Aviodrome, has crashed during take-off for a test flight in South Africa," the museum said in a statement. "Our priority is now to ensure the safety of everyone involved."