China slams Trump for 'irresponsible and absurd logic' on North Korea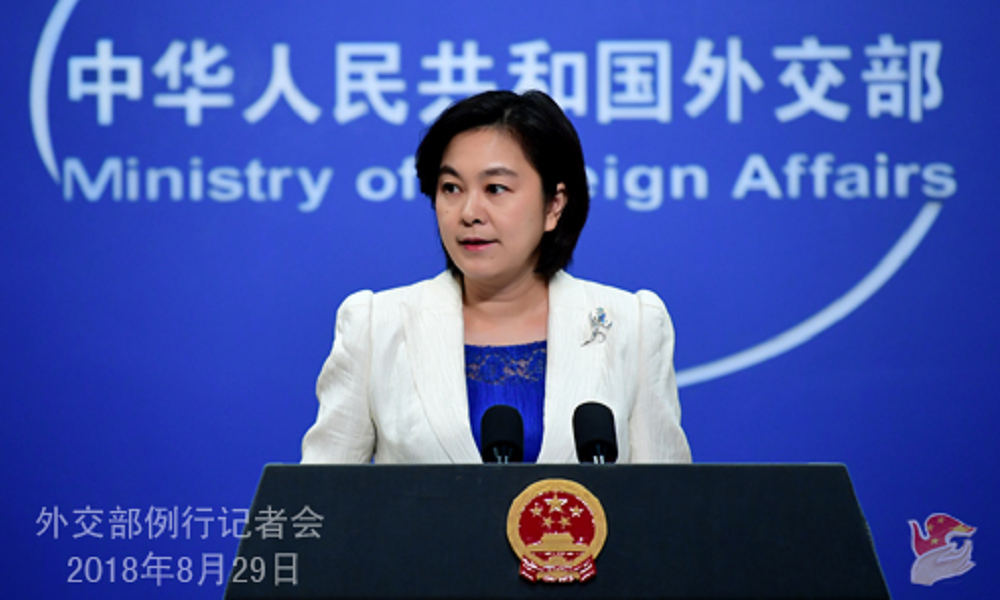 China on Thursday criticized the United States for "irresponsible and absurd logic" after President Donald Trump said the Asian country is making it "much more difficult" to resolve issues with North Korea.
"A lot of people, like me, feel that the U.S. is first in the world when it comes to twisting the truth, and irresponsible and absurd logic," Chinese foreign ministry spokeswoman Hua Chunying said, according to AFP. "This logic is not easily understood by all."
The White House said in a statement on Thursday that Trump "feels strongly" that North Korea is under "tremendous pressure" from China because of the U.S.-China trade war. It also criticized China for providing North Korea with aid, fuel, fertilizer, and other commodities.
"I think that China makes it much more difficult in terms of our relationship with North Korea," Trump told reporters.
The latest comments came nearly a week after Trump canceled U.S. Secretary of State Mike Pompeo's trip to North Korea. "I feel we are not making sufficient progress with respect to the denuclearization of the Korean Peninsula," he said in a tweet last week.
The White House said in Thursday's statement that there is currently no reason to restart U.S.-South Korean war games – which North Korea considers a threat – but it warned that, if Trump decides to resume military exercises, "they will be far bigger than ever before."