Norman strengthens into a major hurricane off Mexico, no threat to land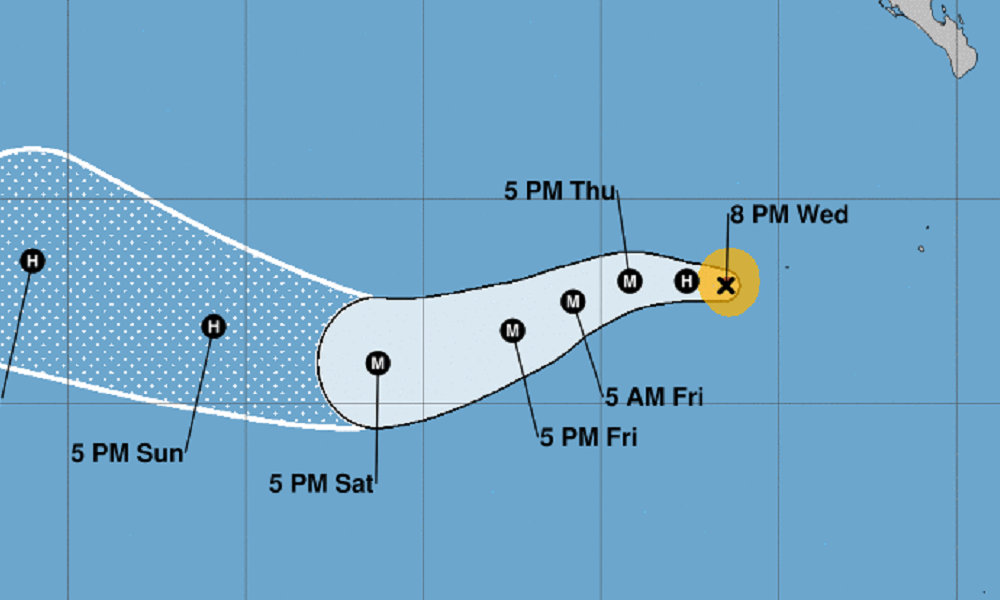 Hurricane Norman rapidly intensified on Thursday morning, becoming a major category four hurricane as it moved further away from Mexico's Pacific coast, forecasters said. There is no threat to land.
The U.S. National Hurricane Center (NHC) said Norman intensified rapidly overnight, going from 85 miles (140 kilometers) per hour on Wednesday night to 145 miles (230 kilometers) per hour on Thursday morning. Additional strengthening is forecast.
As of 5:30 a.m. PT on Thursday, the center of Hurricane Norman was located about 615 miles (990 kilometers) southwest of the southern tip of Baja California. It is moving towards the west, taking it further away from any land.
"Barring any unforeseen structural changes like an eyewall replacement, Norman is likely to continue strengthening for the next 24 hours or so," said Robbie Berg, a hurricane specialist at the National Hurricane Center.
Norman is forecast to be on the verge of a category five storm by Thursday evening, but a weakening trend will kick in on Friday. Norman is expected to remain a hurricane until at least Tuesday.
Although Norman is currently moving in the direction of Hawaii, long-term computer models predict that the storm will soon turn towards the northwest, which should keep it well off the islands.
The Eastern Pacific hurricane season runs from May 15 through November 30, with peak activity from July through September.