Powerful earthquake strikes the coast of northern Venezuela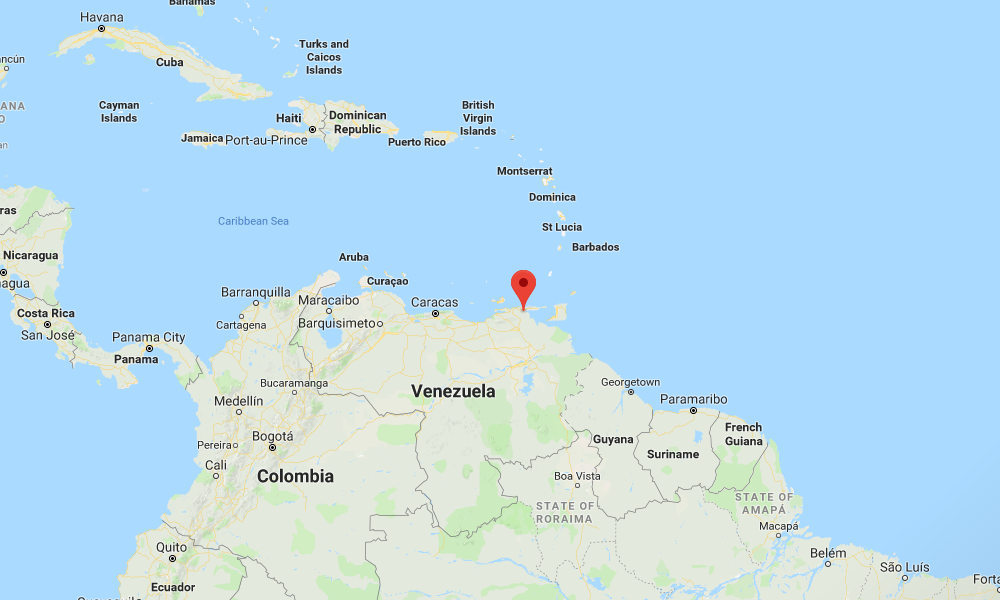 A powerful earthquake with a preliminary magnitude of 7.3 has struck just off the coast of northern Venezuela, causing damage across the region, officials say. There were no immediate reports of casualties.
The earthquake, which struck at 5:31 p.m. on Tuesday, was centered 38 kilometers (23 miles) northeast of Carúpano, a city in the state of Sucre. It struck at a depth of 123 kilometers (76 miles), making it a relatively deep earthquake.
The United States Geological Survey (USGS) put the preliminary magnitude at 7.3.
Shaking was felt across the region, including the capital Caracas, where buildings were evacuated. Shaking was also felt in Trinidad and Tobago, Guyana, Suriname, Colombia, northern Brazil, and the Lesser Antilles.
Buildings were damaged in Venezuela and Trinidad, but the damage appeared to be relatively limited. There were no immediate reports of serious injuries.
Computer models from the USGS estimate that up to 16.9 million people could have felt Tuesday's earthquake, including 52,000 people who may have felt "very strong" shaking and 2 million people who may have felt "strong" shaking.
"Overall, the population in this region resides in structures that are vulnerable to earthquake shaking, though resistant structures exist," the USGS said in its assessment. "Some casualties and damage are possible and the impact should be relatively localized."
The Pacific Tsunami Warning Center initially issued a tsunami alert for coastal areas within 300 kilometers (186 miles) of the earthquake epicenter, but it was canceled a short time later. No tsunamis have been observed.
Video shows the moment a powerful earthquake was felt in Trinidad and Tobago, causing damage pic.twitter.com/1itHjtM8VE

— BNO News (@BNONews) August 21, 2018
Sails Restaurant in Chaguaramas experienced significant structure damage due to this afternoon's earthquake pic.twitter.com/56HLs1O6vS

— CCN TV6 (@tv6tnt) August 21, 2018