Shooting scare causes panic at War Memorial Stadium in Little Rock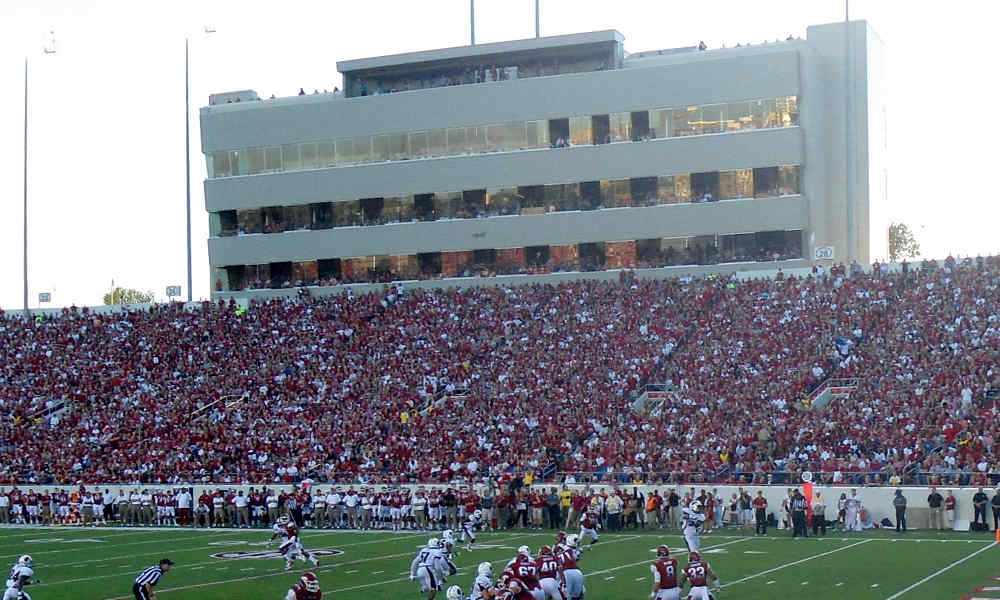 A fight erupted at War Memorial Stadium in Little Rock, causing panic and fears of an active shooter, officials and witnesses say. Several people were injured but no shots have been fired.
The incident began at about 9 p.m. on Saturday when a fight broke out in the stands. One person took out a taser which was mistaken for a gun, causing someone to yell "gun" and causing panic.
As people tried to flee, barricades were pushed over which resulted in loud sounds that may have been mistaken for gunfire. Some people in the audience were seen fleeing onto the field.
The Little Rock Police Department has confirmed that no shots were fired. "There was a fight that caused minor injuries. LRPD is on the scene handling this incident," a police spokesperson said.
Other details about the fight and the number of injuries were not immediately available. Because of the incident, the remainder of the game has been canceled.
Shots reportedly fired outside War Memorial Stadium, cleated a lot of people from the stands @ArkansasOnline #breaking #arnews pic.twitter.com/pBIC0auQwQ

— Mitchell Masilun (@1world1eye) August 26, 2018