Van plows into people in southern China, killing 1 and injuring 'many'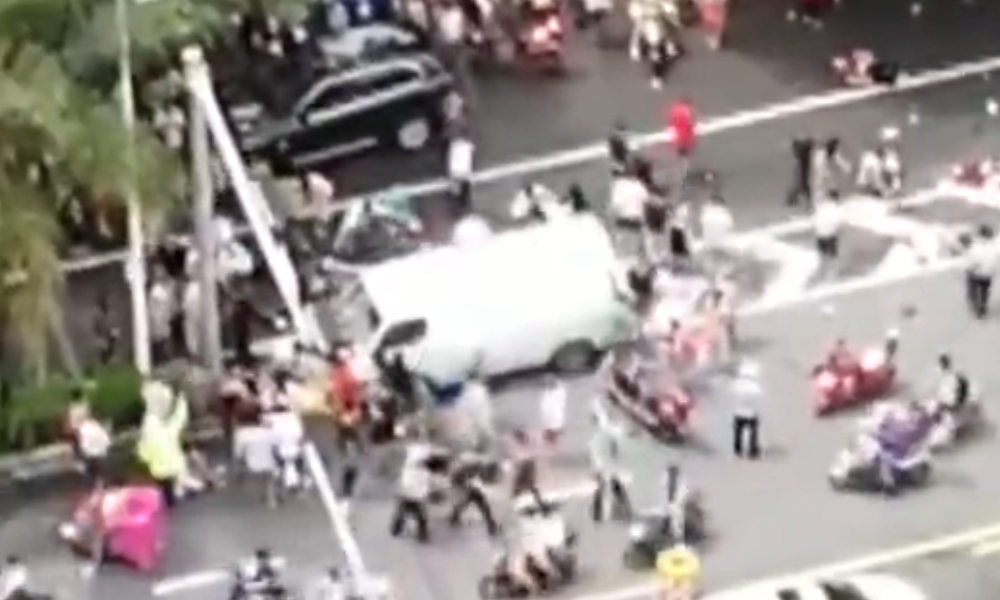 A van has plowed into people in the city of Nanning in southern China, killing at least one person and injuring "many" others, local officials say. It is believed the driver lost control of his vehicle.
The accident happened at about 11:39 a.m. local time on Thursday when the van plowed into motorcycles, bicycles, and pedestrians at an intersection in Nanning, a city near the border with Vietnam.
Nanning Traffic Police said one person was killed and "many" others were injured, but the exact number of injuries was not immediately released. Footage from the scene showed victims scattered across the road.
A witness told state-run media that the van stopped when it crashed into a pole, leaving three people trapped underneath the vehicle. Police and bystanders rushed in to help lift the van and rescue those trapped.
Citizens were seen donating blood to help the victims of Thursday's accident.
The driver of the van was taken into custody, but officials said the crash was not intentional. "After a preliminary investigation, it was determined that the accident was caused by a loss of control of the van," police said.