Passenger plane crashes into lagoon in Micronesia, all survive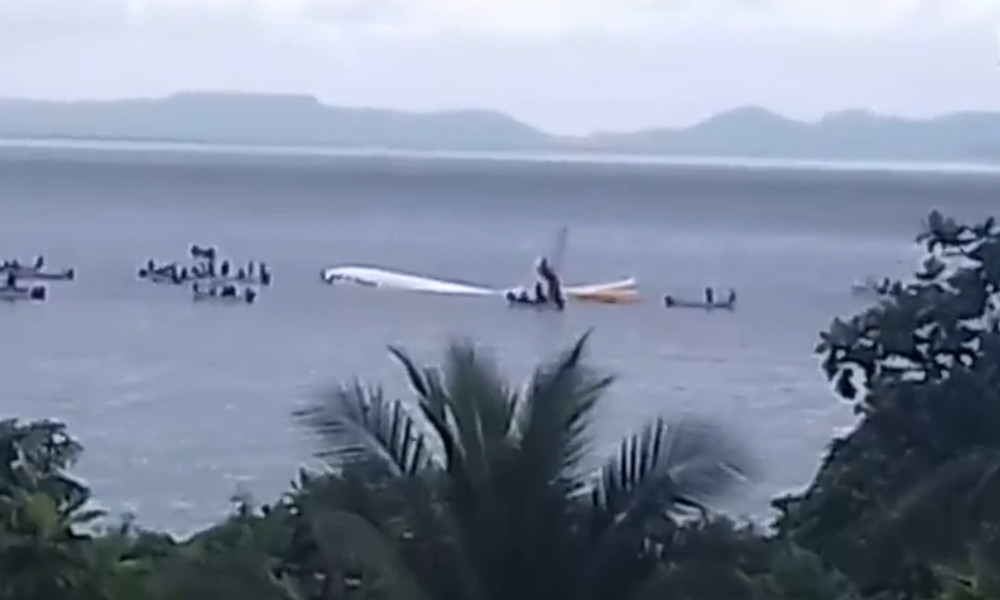 A passenger plane has crashed into a lagoon while attempting to land at an airport in the Federated States of Micronesia, but everyone on board has been rescued, officials say. There were no reports of serious injuries.
The accident happened at 9:30 a.m. on Friday when Air Niugini Flight 73 was flying from Pohnpei to Chuuk Airport on Weno island, where it was scheduled to make a stop before continuing on to Port Moresby in Papua New Guinea.
Jimmy Emilio, the manager at Chuuk International Airport, told the Pacific Daily News that the plane was approaching Runway 4 when it crashed into the lagoon, about 160 yards (146 meters) from the runway.
The Boeing 737-800 was carrying a total of 47 people, including 36 passengers and 11 crew members, Emilio said. All of them were rescued by small boats and there were no immediate reports of serious injuries.
The cause of Friday's accident was not immediately known.
Air Niugini is the national airline of Papua New Guinea and does not have a history of serious accidents. A cargo plane belonging to Air Niugini went off a runway at Madang Airport in 2013, but there were no casualties.