At least 30 people hurt after Jet Airways plane loses cabin pressure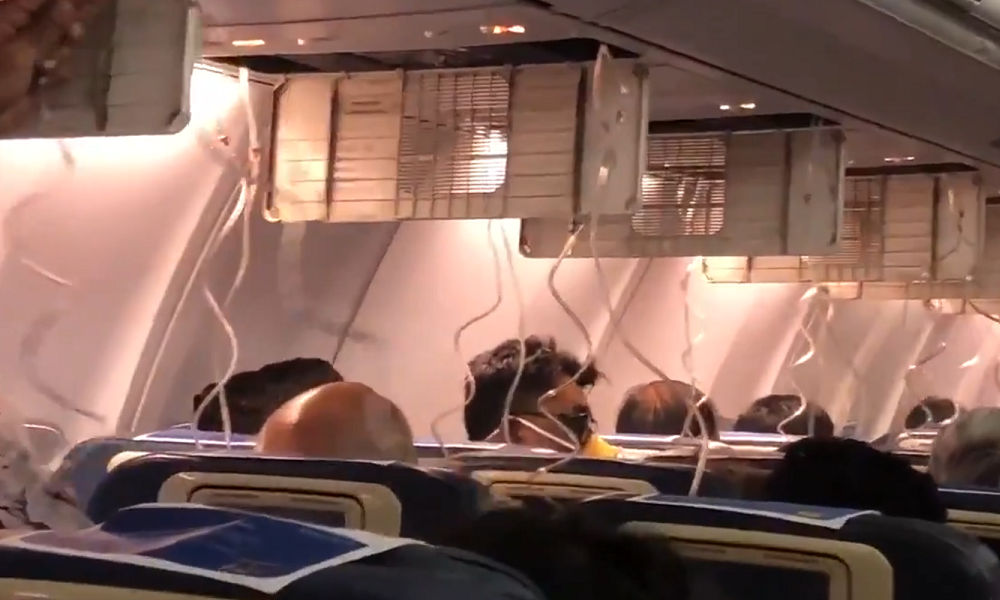 A Jet Airways passenger plane has made an emergency landing in Mumbai after the crew forgot to turn on cabin pressure, causing dozens of people to suffer ear and nose bleeds, officials say.
The incident happened on early Thursday morning when Jet Airways Flight 9W 697 took off from Mumbai for a flight to Jaipur. As the Boeing 737 began to climb, it became clear that the cabin was not pressurized.
Lalit Gupta, an official at the Directorate General of Civil Aviation, told the Hindustan Times that the crew forgot to turn on a switch that maintains cabin pressure. Oxygen masks dropped and the plane returned to Mumbai.
A total of 171 people were on board the plane, including 166 passengers and 5 crew members. Gupta said 30 passengers experienced nose and ear bleeding, and some also complained of headache.
Footage from passengers showed people wearing their oxygen masks as the flight returned to Mumbai. "It was the worst nightmare you can think of, I was almost blacked out," passenger Satish Nair said on Twitter.
Jet Airways confirmed that the aircraft had lost cabin pressure. "The flight's cockpit crew has been taken off scheduled duties pending investigation," it said. "Jet Airways regrets the inconvenience caused to its guests."
@jetairways Flight 9W 697 made an emergency landing back in Mumbai. Airplane lost pressure immediately after taking off…scores of passengers including me bleeding from nose….no staff to help…no announcement on board to wear the oxygen mask.passengersafety completelyignored pic.twitter.com/vO9O95aMCP

— Satish Nair (@satishnairk) September 20, 2018