Powerful earthquake strikes off the coast of Fiji, no tsunami threat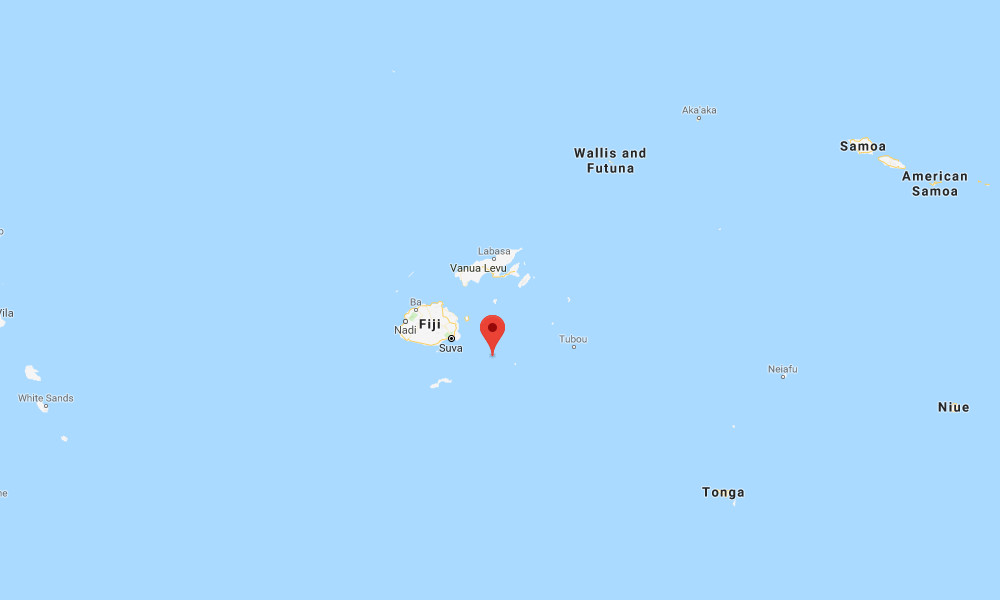 A powerful earthquake with a preliminary magnitude of 7.8 has struck just off the coast of Fiji, but it was centered far below the seabed, seismologists say. There is no threat of a tsunami.
The earthquake, which struck at 3:49 a.m. local time on Friday, was centered about 41 kilometers (25 miles) southeast of Levuka on Fiji's Ovalau island. It struck at a depth of 669 kilometers (415 miles).
The U.S. Geological Survey (USGS) put the preliminary magnitude at 7.8, which is down from an initial estimate of 8.1. It makes it the world's third largest earthquake so far this year.
"Based on all available data, there is no tsunami threat because the earthquake is located too deep inside the Earth," the Pacific Tsunami Warning Center said in a bulletin. No tsunami warnings were issued.
The depth of the earthquake significantly reduced its impact. USGS computer models estimate that up to 924,000 people near the epicenter may have felt "weak" or "light" shaking. Serious damage is unlikely.
Friday's tremor comes less than three weeks after an 8.2-magnitude earthquake struck far below the seabed near Fiji. That earthquake was further away from land but there were no reports of serious damage.
Fiji is on the Pacific Ring of Fire, an arc of fault lines circling the Pacific Basin which is prone to frequent and large earthquakes.