Man who falsely accused Brett Kavanaugh of rape referred for criminal investigation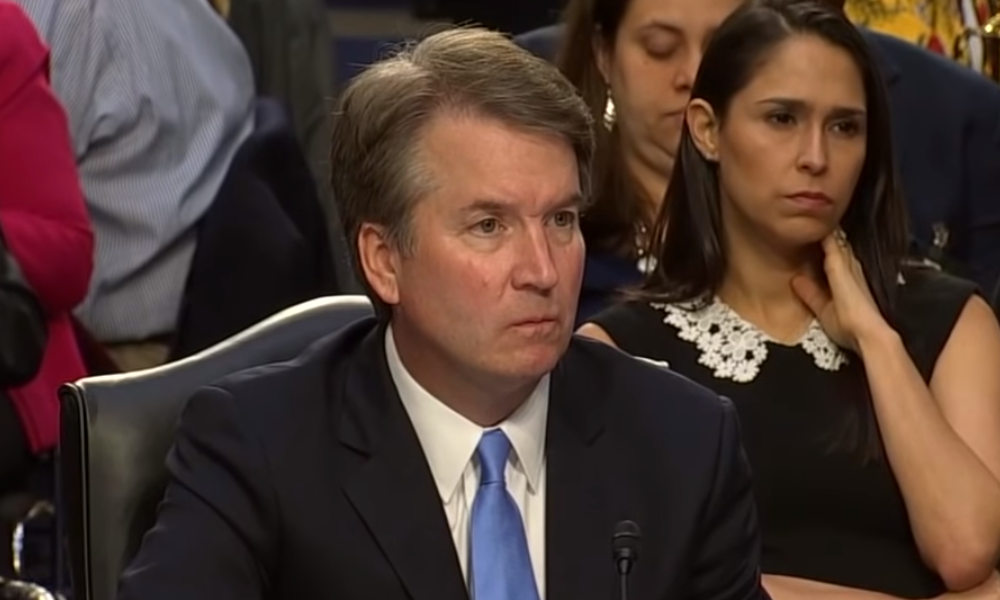 A man who falsely accused U.S. Supreme Court nominee Brett Kavanaugh of raping a friend on a boat in Rhode Island has been referred to law enforcement for criminal investigation, officials said on Saturday.
Chuck Grassley, the chairman of the U.S. Senate Judiciary Committee, said in a statement that he referred the matter to the U.S. Justice Department and the FBI to investigate the man's apparent false statements.
The man called the office of Democratic U.S. Senator Sheldon Whitehouse on Monday, claiming that a close acquaintance had been sexually assaulted by Kavanaugh and a man named Mark on a boat in Newport in August 1985.
Kavanaugh was questioned about the allegation by investigators from the U.S. Senate Judiciary Committee and the claim was subsequently reported on by a number of national news outlets.
"It's just totally made up. Ridiculous," Kavanaugh told investigators, according to a transcript released by the committee.
After the allegation was made public, the man took to Twitter, writing: "Do everyone who is going crazy about what I had said I have recanted because I have made a mistake and apologize for such mistake."
The man's identity has not been released by the Senate Judiciary Committee, but he identifies himself as "Jeffrey Catalan" on Twitter. His profile says he's from Tiverton, a town in Newport County.
"The Committee is grateful to citizens who come forward with relevant information in good faith, even if they are not one hundred percent sure about what they know," Grassley said. "But when individuals provide fabricated allegations to the Committee, diverting Committee resources during time-sensitive investigations, it materially impedes our work."
Grassley has asked the Justice Department and the FBI to review the matter as possible violations of the U.S. Code, which criminalizes both the sharing of materially false information with committee investigators and obstruction of proceedings of congressional committees.
Kavanaugh was nominated by President Donald Trump on July 9 to replace Anthony Kennedy, who retired on July 31 after serving on the nation's highest court for more than 30 years. Republicans are eager to confirm a replacement as it would tilt the court's balance to the right.
Over the past few weeks, the nomination process has been rocked by several allegations of sexual assault, all of which have been denied by Kavanaugh.
Christine Blasey Ford testified before the Judiciary Committee on Thursday, accusing Kavanaugh of trying to rape her at a house party in Maryland in the early 1980s. A second woman, Deborah Ramirez, claims Kavanaugh exposed himself to her at a college party in 1983.
Trump has instructed the FBI to re-open its background investigation for one week at the request of the Judiciary Committee. The probe is limited to focus on the allegations made by Ford and Ramirez.