87 elephants killed in one of Africa's largest ever mass killings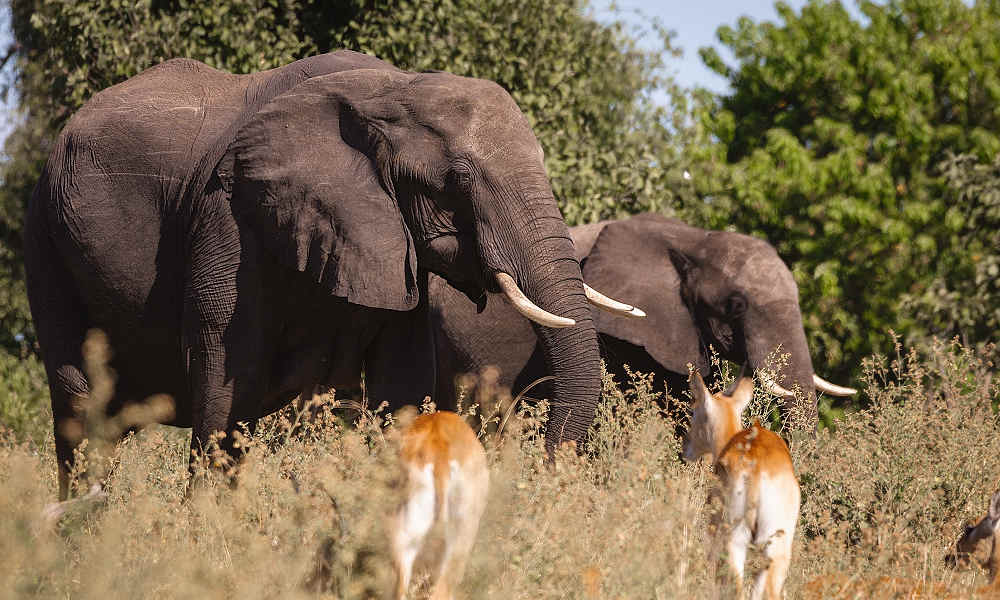 Poachers have killed nearly 90 elephants near a wildlife sanctuary in Botswana, making it one of Africa's largest mass killings ever reported, conservationists said on Monday. Several rhinos were also killed.
A team of scientists carrying out a survey found that many of the 87 elephants were killed for their horns near the Okavango Delta wildlife sanctuary in Botswana. Five white rhinos were also killed over the past few months.
"I'm shocked, I'm completely astounded. The scale of elephant poaching is by far the largest I've seen or read about anywhere in Africa to date," Director Mike Chase of the conservation group Elephants Without Borders told the BBC.
This latest incident coincides with Botswana's anti-poaching unit being disarmed, which happened just a month after President Mokgweetsi Masisi was sworn into office. In the past, the country was known for its anti-poaching efforts with well-managed and armed patrols.
Poachers are now going to Botswana, which is home to the world's largest elephant population. "When I compare this to figures and data from the Great Elephant Census, which I conducted in 2015, we are recording double the number of fresh poached elephants than anywhere else in Africa," Chase told the BBC.
"it's open season for poachers," he said. Chase said in the interview that more needs to be done to stop the killings and he urged the government of Botswana to take immediate action.
Elephant poaching in Africa declined for a 5th straight year in 2016, according to the Convention on International Trade in Endangered Species, but the trade in illegal ivory remains relatively stable. Africa's elephant population continues to drop, although it has stabilized in southern Africa and east Africa.
Also on Monday, authorities in Sri Lanka reported that seven elephants were found dead in a swamp in the eastern part of the island. The cause of their deaths was not immediately clear, but one official told AFP that they may have drowned while trying to make their way through plants.