Saskatchewan Amber Alert: Emma O'Keeffe abducted from North Battleford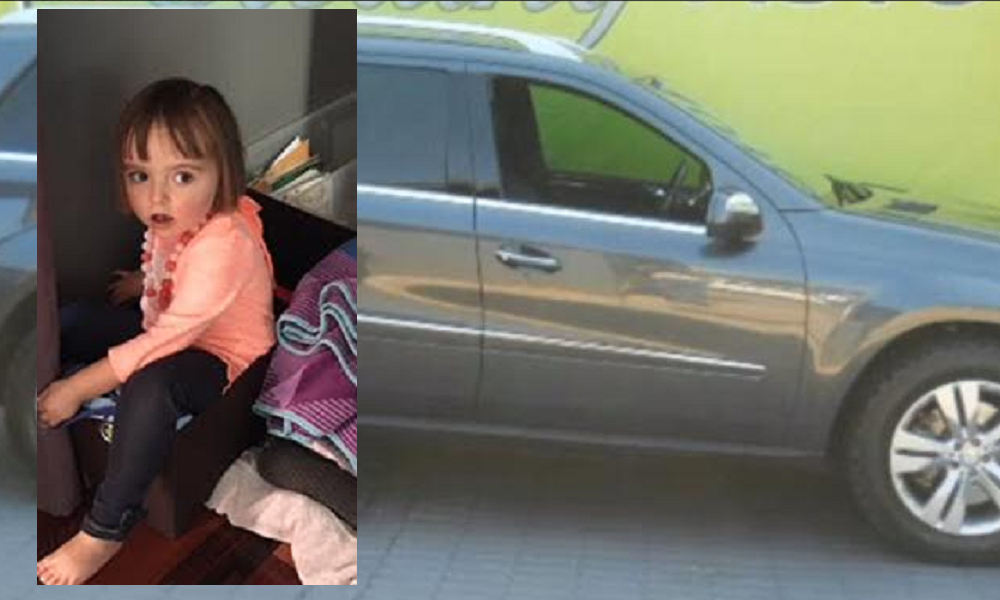 UPDATE: The amber alert has been canceled. Emma was found in North Battleford at 6:45 a.m. and is being provided with medical attention, according to the RCMP. Other details were not immediately released.
A Saskatchewan Amber Alert has been issued for 6-year-old Emma O'Keeffe after she was allegedly abducted from a strip mall in North Battleford. Anyone with information is urged to call 911 immediately.
The abduction happened at about 5 p.m. on Sunday when Emma was sitting inside an SUV in front of the strip mall on Railway Avenue, according to the RCMP. Someone is believed to have taken the vehicle while Emma sat in the back seat.
Police have no description of the suspect, but the stolen vehicle is a dark grey 2010 Mercedes Benz GL350 Bluetec SUV with Saskatchewan license plate 897 HMX.
Emma, who suffers from epilepsy and autism, is non-verbal and is unable to walk, according to the RCMP. She also requires medication every 12 hours and missing a dose could lead to "extreme medical distress."
"She can move by shuffling along the ground, she would not be able to exit a vehicle on her own," said RCMP spokesman Rob King. "This is a stolen vehicle with a child in the back seat, this was not a parental abduction."
Because of the possible range of the vehicle, the amber alert has been expanded to Alberta and Manitoba. Gas stations across western Canada are being asked to be on the look-out for the vehicle, which had nearly half a tank of gas.
Emma is described as a white female with brown brown hair who is 3 feet 6 inches tall and weighs about 44 pounds. She was last seen wearing a navy blue long sleeve t-shirt, black jeans, pink socks, a diaper, and no shoes.
Anyone who sees Emma or the suspect vehicle is urged to call 911 immediately, or call 1-877-SOAMBER (1-877-762-6237) if you have any other information that could help investigators. You can also send an email to [email protected].