Dozens of gas explosions rock homes in Massachusetts, killing 1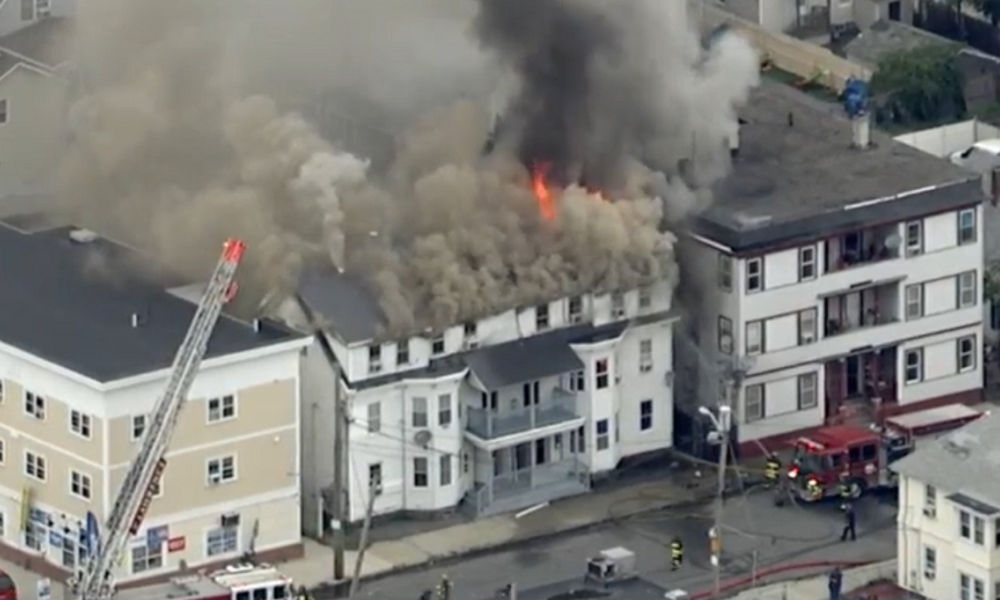 A series of gas explosions has hit the Lawrence area in Massachusetts, killing at least one person and injuring more than a dozen others, officials say. Up to 70 buildings were damaged.
The incident began at about 5 p.m. ET on Thursday when dozens of buildings in Lawrence, Andover, and North Andover were hit by explosions. They are believed to have been caused by Over-pressurized gas lines.
Explosions, fires, or gas odors were reported at 35 buildings in Andover, 20 buildings in Lawrence, and 12 buildings in North Andover. Footage from the area showed that some of the buildings were completely destroyed.
"I've been in the fire service for almost 39 years and I've never seen anything like this in my entire career," Andover Fire Chief Michael Mansfield said. "It looked like Armageddon, it really did. Billows of smoke coming from Lawrence behind me, I could see plumes of smoke in front of me within the Town of Andover. It just looked like an absolute war zone."
An 18-year-old man was killed when a chimney crushed his car next to a home in Lawrence, according to the Essex District Attorney's Office. At least 13 others were injured, including one person who remains in critical condition.
Emergency services were overwhelmed by Thursday's explosions, which were upgraded to a 10-alarm fire. Footage shown on local TV showed that some buildings were burning without any firefighters at the scene.
Residents in Lawrence, Andover, and North Andover who have service from Columbia Gas were told to evacuate while crews were working to de-pressurize the gas lines. Electricity was shut off to limit the risk of further explosions.
The cause of Thursday's incident was not immediately clear.
Updated plotting of confirmed fires and explosions by MSP Watch Center. 39 locations confirmed thus far. Number will grow. New responses ongoing. Reminder: all residents of Lawrence/Andover/N Andover who have Columbia Gas must evacuate, as should anyone else who smells gas. pic.twitter.com/IwD4phgTfu

— Mass State Police (@MassStatePolice) September 13, 2018
Another look at the #Lawrence home on Chickering Road where there was a gas explosion this afternoon. #Boston25 pic.twitter.com/LtHG9cDyIa

— Adam Liberatore (@bostonTVguy) September 13, 2018