Defendant opens fire at Pennsylvania courthouse, injuring 4 people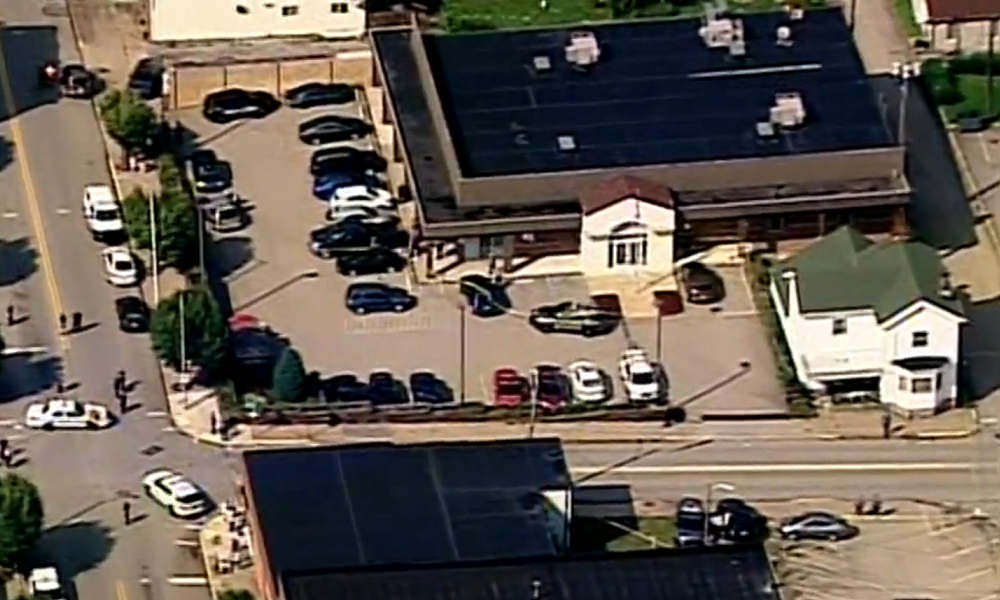 A man charged with domestic abuse has opened fire outside a crowded courtroom in Pennsylvania, injuring four people before being shot dead by police, local officials say. A police officer is among those injured.
The incident happened at about 2 p.m. ET on Wednesday when the suspect, who was armed with a handgun, entered the lobby of the Masontown Municipal Building, which includes the district court and the mayor's office.
District Attorney Richard Bower said the gunman was confronted by a police officer, which resulted in the officer being shot and forcing him to take cover. The suspect then continued into the lobby, shooting 2 men and 1 woman.
"As a result of the shootings, a German Township police officer made his way to the lobby," Bower said. "The German Township police officer shot the actor multiple times, with the actor being killed."
The suspect, whose name has not been released, had been charged with strangulation, aggravated assault, and terroristic threats after allegedly trying to choke his wife with a belt in August. He was due in court on Wednesday afternoon.
The victims of the shooting were also not immediately identified, and police declined to say whether the woman who had been shot was the suspect's wife. Magisterial District Judge Daniel Shimshock was not injured and is not believed to have been a target.
"I want to make it clear, without the rapid response of these brave officers to the shooting, more individuals may have been shot," Pennsylvania State Police Lt. Steve Dowlin said at a press conference.
The scene in Masontown pic.twitter.com/4HN72qnXpV

— Beau Berman (@BeauWTAE) September 19, 2018