1 dead, 4 injured in shooting at Wisconsin software company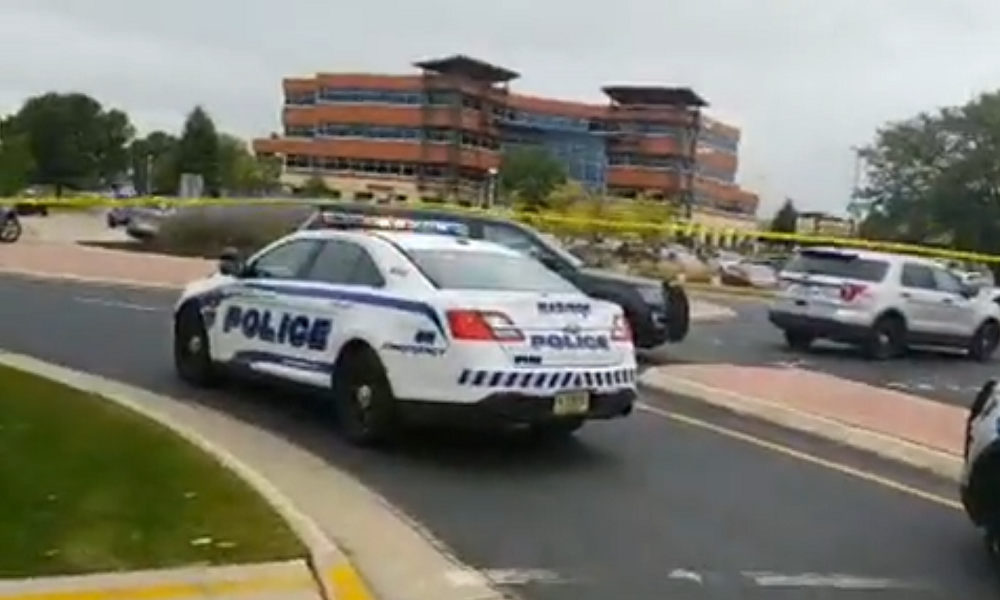 An employee has opened fire at an office building in Middleton, Wisconsin, injuring four co-workers before being shot dead by police, local officials say. There was no immediate word on a possible motive.
The incident began at about 10:25 a.m. CT on Wednesday when officers were called to reports of an active shooter at software company WTS Paradigm, which is located in an office building at 1850 Deming Way.
Witnesses said the suspect, who was armed with a semi-automatic pistol, opened fire at his workplace. Some said he had been sitting at his desk when he began shooting, although officials could not confirm that.
A large number of emergency services, including a SWAT team, responded to the scene and people in the area were told to shelter in place. Greenway Station Mall and nearby schools were put on lockdown as a precaution.
Middleton Police said officers made contact with the suspect within 8 minutes, after which the suspect was shot and seriously injured. He succumbed to his injuries at an area hospital.
Four victims were injured, including three people who suffered serious injuries and one person who was treated for minor injuries and later released. Other details about their conditions were not immediately known.
There was also no immediate word on the suspect's identity or a motive for the attack. Police would only confirm that the suspect was a man from Madison, which is roughly 6 miles (9 kilometers) southeast of Middleton.