Small earthquake felt in the Los Angeles area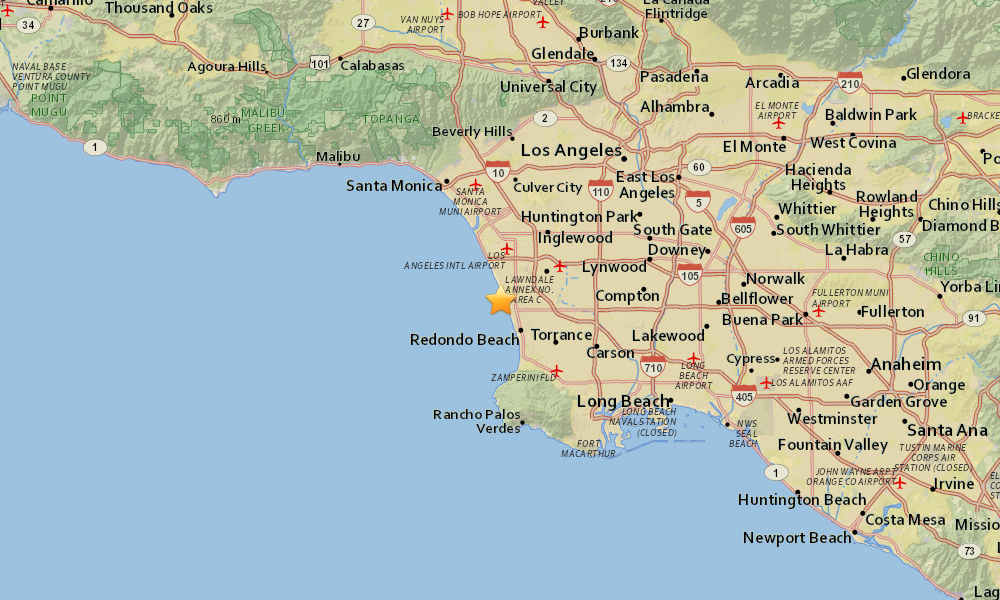 A small earthquake with a preliminary magnitude of 2.4 has hit just off Long Beach and Los Angeles, causing light shaking to be felt in the surrounding area, witnesses and seismologists say.
The earthquake, which struck at at 9:23 p.m. PT on Sunday, was centered about 1 mile west of Manhattan Beach, or 1.9 miles northwest of Hermosa Beach and 2.5 miles southwest of El Segundo.
The U.S. Geological Survey (USGS) said the earthquake struck at a depth of 5.9 miles, making it a very shallow earthquake. There were no reports of serious damage or injuries.
Shaking could be felt in parts of the Los Angeles area.
"This earthquake was right off the beach near my place! It was a shaker! No more please," one Twitter user wrote. Several others, however, said they didn't feel anything.