Strong earthquake hits the southern Philippines, felt in Davao City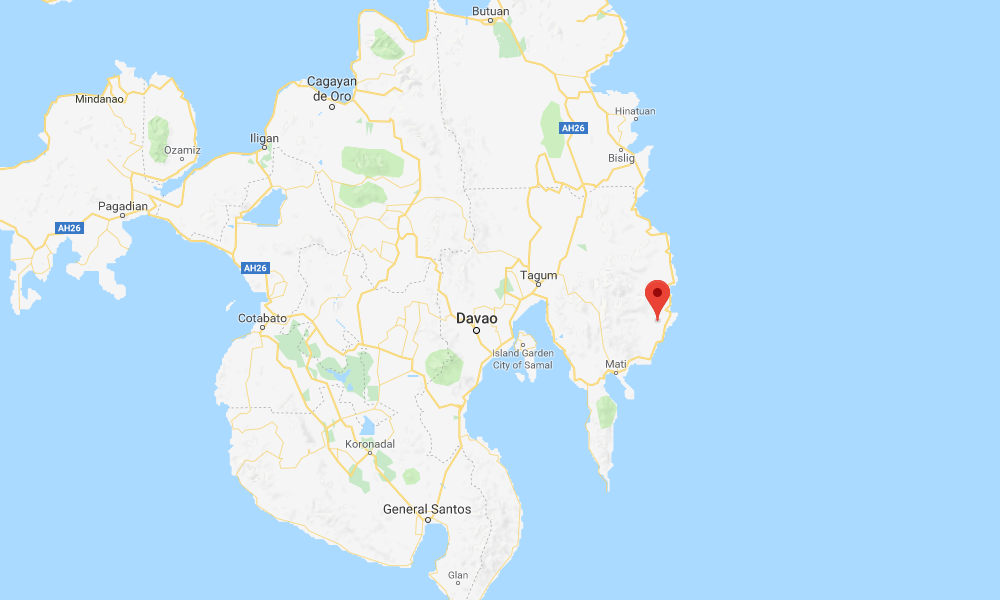 A strong earthquake with a preliminary magnitude of 6.4 has struck east of Davao City on the southern Philippine island of Mindanao, seismologists say. There were no immediate reports of serious damage or casualties.
The earthquake, which struck at 3:16 p.m. on Saturday, was centered about 9 kilometers (5.6 miles) northwest of Manay, or 38 kilometers (24 miles) southwest of Baganga and 95 kilometers (59 miles) east of Davao.
The Philippine Institute of Volcanology and Seismology said it had a magnitude of 6.4 with a depth of 14 kilometers (8.7 miles), making it a shallow earthquake. The U.S. Geological Survey put the magnitude at 6.1.
Computer models from the USGS estimate that up to 48.2 million people could have felt Saturday's earthquake, including 29,000 people who may have felt "strong" shaking. It said serious damage is not expected.
The Philippines is on the so-called 'Pacific Ring of Fire', an arc of fault lines circling the Pacific Basin that are prone to frequent and large earthquakes. Volcanic eruptions also occur frequently in the region.
A powerful 7.2-magnitude earthquake struck the province of Bohol in October 2013, killing at least 222 people and injuring nearly 1,000 others. A year earlier, a 6.7-magnitude earthquake struck off the coast of Negros Oriental, killing at least 51 people.
Other earthquakes in recent history in the Philippines include a 7.8-magnitude earthquake that struck the densely populated island of Luzon in July 1990, killing at least 2,412 people and injuring thousands more. It was one of the most deadly earthquakes in the Philippines in recent history.
The deadliest earthquake in the country's history was in August 1976, when an 8.1-magnitude earthquake struck the Moro Gulf, generating a tsunami that devastated Mindanao island and the nearby Sulu Islands, killing up to 8,000 people and injuring many more.