7 police officers shot in Florence, South Carolina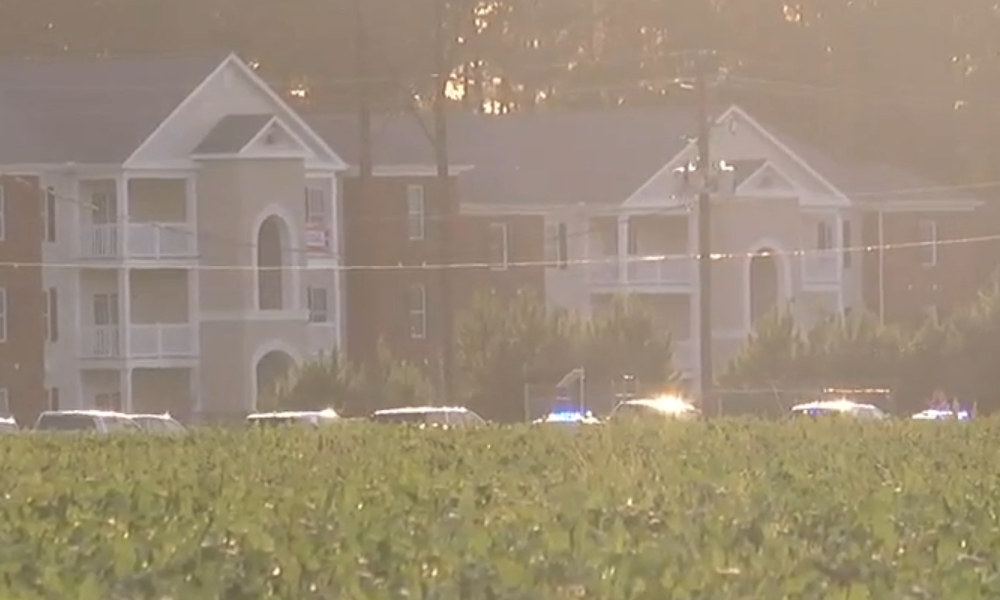 Seven law enforcement officers have been shot after a man opened fire when police attempted to serve a search warrant at his home in South Carolina, local officials say. One of the officers was killed.
The incident began at 4 p.m. ET on Wednesday when deputies tried to serve a search warrant at a home in Vintage Place, an upscale neighborhood in Florence, about 74 miles (119 kilometers) northeast of Columbia.
"The suspect inside the residence opened fire on the investigators," said Michael Nunn, a spokesman for the Florence County Sheriff's Office. "The suspect continued to fire on other officers who responded to the scene to render aid to the wounded."
A total of 8 people were shot, including 4 officers from the Florence Police Department, 3 deputies from the Florence County Sheriff's Office, and a 20-year-old civilian. One of the city police officers was killed and several others were seriously injured.
Sheriff Kenney Boone said the suspect was in a position that gave him a clear view of the surrounding area, which prevented officers from reaching the victims. An armored personnel carrier was later used to evacuate those injured.
"These officers went there, unknowing the firepower that this suspect had. They thought it was a random search warrant," Sheriff Boone said at a press conference on Wednesday night. "When they arrived, gunfire started. Several officers were hit."
The suspect, who had several children with him, was taken into custody nearly two hours later, just before 6 p.m. There was no immediate word on his identity or the reason for the search warrant.
"This is simply devastating news from Florence. The selfless acts of bravery from the men and women in law enforcement is real, just like the power of prayer is real," South Carolina Governor Henry McMaster said. "Peggy and I ask that you pray for them, pray for their recovery, pray for their families, and pray for all of Florence."
U.S. President Donald Trump said in a tweet that his "thoughts and prayers" were with the Florence County Sheriff's Office and the Florence Police Department. "We are forever grateful for what our Law Enforcement Officers do 24/7/365," he said.
Initial calls from Thursday afternoon's Shooting in Florence via @broadcastify . Scary thing to hear over the radio anywhere, especially this close to home. Viewer submitted pics/video. #FlorenceShooting #scnews pic.twitter.com/bPpgNo3Zro

— Matt Parris (@MattParrisWPDE) October 3, 2018
Here is video from Hoffmeyer Road in Florence of officers heading to the active shooter scene – https://t.co/CfJRExMjkf pic.twitter.com/Ut0Djfxpcf

— WPDE ABC15 (@wpdeabc15) October 3, 2018