Car plows into pedestrians in Tokyo, injuring 9 people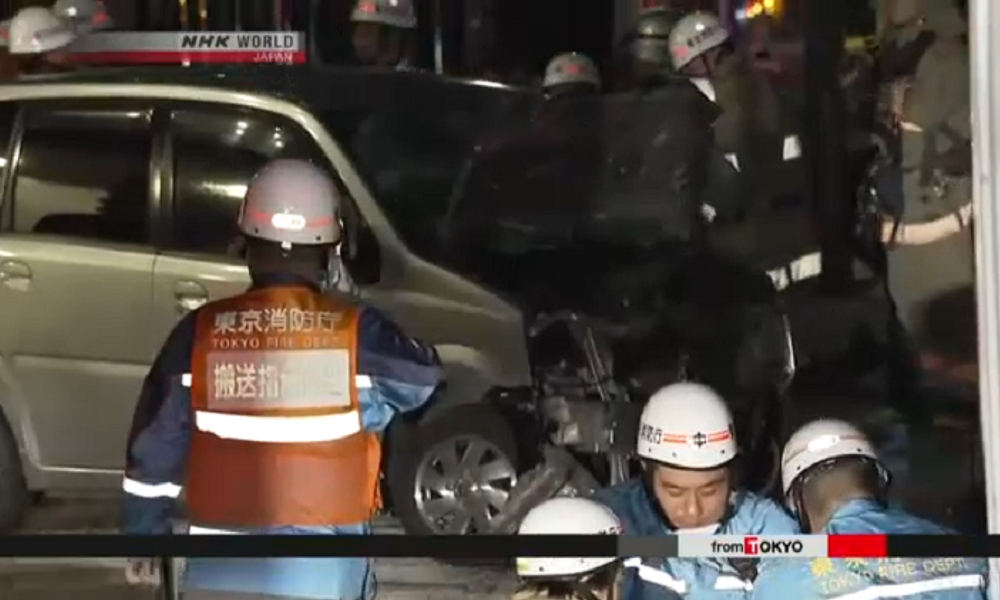 A car has plowed into pedestrians on a busy street in the Japanese capital of Tokyo, injuring at least nine people in an apparent act of terrorism, local officials say.
The attack happened about 10 minutes past midnight when a rental car struck pedestrians on Takeshita Street, which was crowded with people who were walking to a nearby shrine to pray for good luck in 2019.
When the vehicle came to a stop, the driver got out and assaulted someone before fleeing the scene, according to the Mainichi Shimbun newspaper. He was taken into custody about 20 minutes later.
At least 9 people were injured in the attack, including a university student who is reported to be in critical condition. The other victims suffered injuries which are not believed to be life-threatening.
The suspect told police that he drove into the crowd intentionally in retaliation for the country's use of capital punishment. He was identified as a 21-year-old man.
Tuesday's attack happened less than a week after two death row inmates were hanged, raising the number of people executed in 2018 to 15. It was the highest number in 10 years, according to the Kyodo news agency.